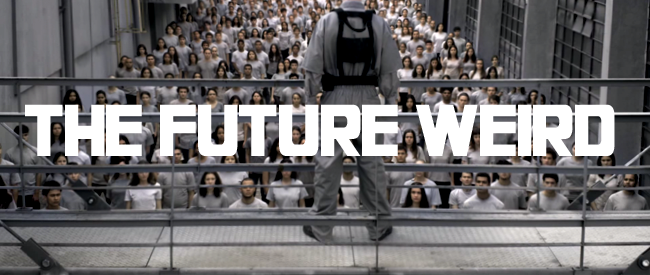 ONE NIGHT ONLY!
WEDNESDAY, MAY 21 – 8 PM
ALIEN LIFE FORMS captured in Roswell and Area 51. Elaborate hoax, or something more sinister? Alleged "crash sites" are located in remote places; unmapped, walled off, and protected by intense government secrecy, classified documents, and official denial.
NON-RESIDENT ALIENS motivate this month's episode of The Future Weird. Remembering so-called "black sites"– where government projects are conducted outside of a country's territory and legal jurisdiction– and isolated immigrant detention centers, we invite you to consider the kind of landscapes we protect, the people we eliminate, and the shocking logic of labor without bodies.
The Future Weird is a bi-monthly series exploring contemporary film from the global south – with an African bias. Our title "the future weird" is inspired by The State's ongoing documentation of non-western futurisms: http://www.thestate.ae/