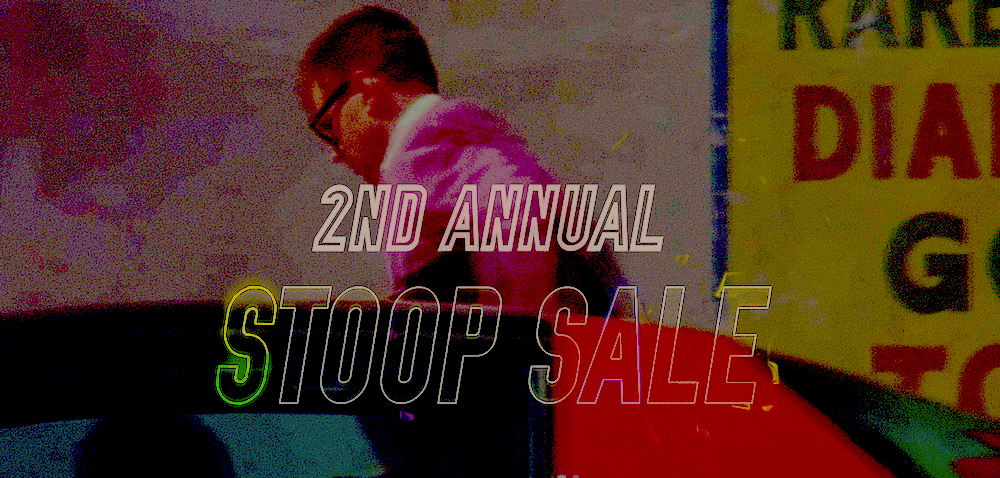 STOOP SALE
SATURDAY, SEPTEMBER 9 – 11AM TO 7 PM
Hey! We're selling stuff! Just like last year, only more! And as always, we have mint copies of posters from screenings gone by, a certain amount of recorded media, and various microcinematic ephemera.
In addition, we are offering a MIX TAPE (CD edition), made up of our in-house favorites to play before and after the movies. These are gonna be made to order, so be sure to loudly announce that you want one when you walk in. Not sure how much they will cost yet, but keep in mind that all moneys are going to your dearest high-rent microcinema that charges you only $5 to see countless films curated with great care.