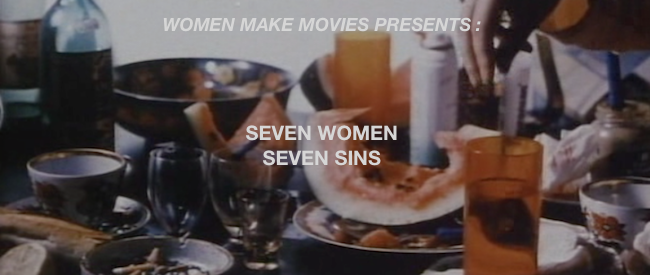 SEVEN WOMEN SEVEN SINS
Dirs. various. 1987.
Various. 101 min.
THURSDAY, JUNE 9 – 5:00 PM
MONDAY, JUNE 13 – 7:30 PM
WEDNESDAY, JUNE 29 – 10:00 PM
As wide-ranging an omnibus film as there has ever been, a group of some of the most important international filmmakers of the last few decades – all of them female – take on each of the biblical vices. Bette Gordon, Chantal Akerman, VALIE EXPORT, Maxi Cohen, Laurence Gavron and more contribute a contemporary celluloid sin. The result is a thoroughly unpredictable introduction to each filmmaker's work; encapsulating devious narratives and experimental collages, film and video.
Special thanks to Women Make Movies.