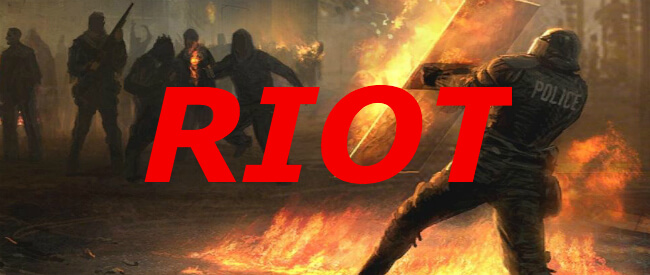 RIOT HOUR: INAUGURATION DAY 2017
USA. Total runtime: 55 min.
SATURDAY, FEBRUARY 11 – 10:00 PM
MONDAY, FEBRUARY 13 – 10:00 PM
SATURDAY, FEBRUARY 25 – MIDNIGHT
A homespun assembly of clips from this past month's historic Women's March events and other protests in response to Donald Trump's January 20th inauguration.
State
Cities
attendance (APPROX)
Notes

 

California
Los Angeles
750,000
The Los Angeles Police Department stated that "well past" 100,000 people attended the march, but did not attempt to make a more specific estimate. Officials stated that the march was the largest in Los Angeles since a 2006 immigration march attended by 500,000 people.[75] The Los Angeles Daily News reported that 750,000 people were in the crowd.[76]Organizers also said that 750,000 people had participated in the march.[77]
500,000[2][3]
Virginia Governor Terry McAuliffe announced that he would attend the march instead of the inaugural parade. McAuliffe said he would be marching in Washington with his wife Dorothy, Lt. Gov. Ralph Northam and Cecile Richards, president of the Planned Parenthood Federation of America.[4] There were no arrests.[3]

 

New York
New York City
400,000
In Manhattan, hundreds of thousands marched. The rally began at Trump World Tower and One Dag Hammarskjold Plaza (near the Headquarters of the United Nations) and the march proceeded to Trump Tower, Trump's home.[372][373] The Office of the Mayor of New York City announced that the number of attendees was over 400,000.[374][375]

 

Illinois
Chicago
250,000[212]
Organizers for the sister march in Chicago, Illinois, initially prepared for a crowd of 22,000.[213] An estimated 250,000 protesters[214] gathered in Grant Park for an initial rally to be followed by a march, with attendance far more than expected.[215] As a result, the official march was cancelled, although marchers then flooded the streets of the Chicago Loop.[216] Liz Radford, an organizer, informed the crowd, "We called, and you came. We have flooded the march route. We have flooded Chicago."[215]

 

Washington
Seattle
175,000[555]
The Women's March on Seattle march took place from Judkins Park to the Space Needle in Seattle, Washington. Participants filled the entire length of the 3.6-mile (5.8 km) route.[556][557] Sound Transit and King County Metro rerouted many bus routes and added additional Link light rail service in anticipation of disruption to the city's transportation grid.[558]

 

Massachusetts
Boston
150,000–175,000[274][275][276]
A women's march took place at the Boston Common in downtown Boston, Massachusetts. United States Senators Elizabeth Warren and Ed Markey spoke to the crowd.[277] An estimated 150,000[276] to 175,000[278] people attended.

 

California
Oakland
100,000[84]

 

California
San Francisco
100,000–150,000[102][103]
The rally was held at Civic Center Plaza, where San Francisco City Hall was lit pink in observance of the protest.[104] Performer and activist Joan Baez serenaded the crowd with "We Shall Overcome" in Spanish.[105]

 

Colorado
Denver
100,000–200,000[137]
A protest occurred at the Civic Center.[137]

 

Oregon
Portland
100,000
People attended the Women's March on Portland.[441]

 

Minnesota
St. Paul
90,000–100,000[314]
People marched to the Minnesota State Capitol from various parts of the city. A spokesman for the St. Paul Police stated it was the largest protest in the city since the 2008 Republican National Convention.[315]

 

Wisconsin
Madison
75,000–100,000[576]
The protest occurred around the Wisconsin State Capitol and along State Street in Madison.[576]

Media related to Madison Women's March at Wikimedia Commons

 Georgia
Atlanta
60,000[182]
John Lewis attended the Atlanta rally, which saw more than 60,000 march to the Georgia State Capitol.[182]

 

Pennsylvania
Philadelphia
50,000[451][452]
The event included an actual march from Logan Square to Eakins Oval, and a rally at Eakins Oval.[453]

 

California
San Diego
40,000–50,000
Two marches were held. One march in downtown San Diego had an estimated 30,000 to 40,000 attend, and another in neighboring San Marcos, California had an estimated 10,000 attend.[99][100] A march with 50 senior citizens took place at the Seacrest Village retirement center.[101]

 

Texas
Austin
40,000–50,000[484]
The crowd gathered at the Texas State Capitol and marched through the streets of downtown Austin for the Women's March on Austin. The Austin Police Department estimated that the crowd was about 40,000 to 50,000, becoming the largest march in Texas history.[485][486][487][488]

 

Iowa
Des Moines
26,000[242]
The march near the Iowa State Capitol included women, men and children supporting women's rights and healthcare, environmental issues, and immigration[242]

 

California
San Jose
25,000[106][107][104]

 

North Carolina
Charlotte
25,000[392]
Lasting from 10 a.m. to noon, attendance was ten times what had been expected, according to event organizers.[393] Some participants came from surrounding communities, including Concord, Rock Hill and Indian Trail. Attendees included Mayor Jennifer Roberts, U.S. Rep. Alma Adams (D-Charlotte) and state Senator Jeff Jackson (D-Mecklenburg). According to the CMPD, the march was peaceful, with no arrests or disturbances reported.[394]

 

Pennsylvania
Pittsburgh
25,000[454]
Marched through the city to Market Square.
 Texas
Houston
22,000[502]
Starting at the Sabine Street Bridge, protesters marched through downtown to Houston City Hall.[502][503] Houston Mayor Sylvester Turner spoke out during the event.[504]

 

Arizona
Phoenix
20,000[37]
The march progressed from the Capitol south to Jefferson, east to 15th Avenue, north to Monroe Street, west to 17th Avenue and back to the Capitol. Speakers at rallies before and after the march included State Rep. Athena Salman (Tempe), U.S. Rep. Ruben Gallego, disability-rights activist Jennifer Longdon, who noted that moments after Trump was sworn in as the 45th president of the United States, the White House website was overhauled to remove pages dedicated to disabilities, civil rights, and LGBT issues, Jodi Liggett, Planned Parenthood's vice president of public affairs, and Maricopa County Recorder Adrian Fontes.[37]

 

California
Sacramento
20,000[96]
20,000 Marched from Southside Park to the California State Capitol.

 

California
Santa Ana
20,000–25,000[111][69]

 

Florida
St. Petersburg
20,000+
Over 20,000 people marched in downtown St. Petersburg, making it the largest demonstration in the city's history.[176][177]

 

Vermont
Montpelier
20,000[376]
Bernie Sanders attended the event.[524]

 

North Carolina
Raleigh
17,000
People demonstrated peacefully at the Raleigh Women's March. U.S. Representative David Price also attended.[400]

 

Arizona
Tucson
15,000[37][41][42]
The demonstration was peaceful,[37] whith no incidents or arrests reported.[43]

 

California
Santa Cruz
15,000+[114]
Several people commented that it was the largest march in Santa Cruz history.[115]

 

Ohio
Cleveland
15,000
Protesters gathered at Public Square and then marched through Downtown.[410]

 

Tennessee
Nashville
15,000+[479]
Participants marched about one mile (1.6 km) through downtown Nashville. The march started at Cumberland Park near Nissan Stadium, crossed the Cumberland River on the John Seigenthaler Pedestrian Bridge, and ended at Public Square.[479]

 

Florida
Tallahassee
14,000+[178]
Over 14,000 people of the capital's communities showed up to protest. Despite forecasts for heavy rain, the crowd poured into the Railroad Square Arts location before marching up the road to the Florida A&M University Recreation center. Most of the protesters turned out for the march, and due to the small indoor venue, less than a tenth of those attending were able to view the speakers rally. This may be the largest protest in Florida's capitol history.

 

Missouri
St. Louis
13,000
People marched peacefully in downtown St. Louis from Union Station to a rally at Luther Ely Smith Square.[322]

 

Nebraska
Omaha
12,000–14,000[329]

 

Oklahoma
Oklahoma City
12,000+
Demonstrations were held in front of the Oklahoma State Capitol.[418]

 

Michigan
Ann Arbor
11,000
Protesters rallied in Ann Arbor, Michigan, and attended a speech afterwards by U.S. Representative Debbie Dingell (pictured) on the University of Michigan campus.[290]

 

California
Walnut Creek
10,000[125]
Streets were closed as thousands marched in downtown Walnut Creek. Speakers included Nancy Skinner, Eric Swalwell, Steve Glazer and Mark DeSaulnier.[125]

 

Connecticut
Hartford
10,000
The march had the support of Governor Dannel Malloy.[145][146]

 

Florida
Miami
10,000+
The demonstration at Bayfront Park in Miami, Florida reached capacity of more than 10,000 and demonstrators began flooding the streets.[166][167]

 

Florida
Sarasota
10,000
Author Stephen King participated in the march.[173]

 

Louisiana
New Orleans
10,000–15,000[254]

 

Maine
Augusta
10,000+[256]
There were 5,000 people registered to attend the rally in Augusta. In fact, 10,000 people attended, making this the largest Women's March in the state. The crowd assembled for speeches at the State House.[257]

 

Maine
Portland
10,000+
People marched in one of the largest protest marches ever held in Portland and drew far more people than expected. Portland police said the size of the orderly protest crowd was "of historic proportions".[263]

 

Michigan
Lansing
10,000
Thousands gathered at the Michigan State Capitol in solidarity of all groups who have been marginalized by the actions of the man now leading this country.

 

Missouri
Kansas City
10,000[320]
The demonstration was held at Washington Square Park in downtown Kansas City.[320]

 

Montana
Helena
10,000[323]
People marched through the city and around the Montana State Capitol.[324][325]

 

Nevada
Reno
10,000[330]
Protesters marched in Reno, Nevada.[332]

 

New Mexico
Albuquerque
10,000
Protesters rallied at the Civic Plaza.[354][355]

 

New Mexico
Santa Fe
10,000–15,000[359]
Thousands of Santa Feans and other northern New Mexicans marched and held signs in a rally that surrounded the Roundhouse.[360]

 

New York
Ithaca
10,000
The demonstration began and ended on the Ithaca Commons.[370]

 

New York
Seneca Falls
10,000
The event started at the Women's Rights National Historical Park, the Seneca Falls Convention, an early convention on women's rights in 1848.[382]

 

Washington
Olympia
10,000[550][551]

 

Tennessee
Memphis
9,000+[478]
Marchers gathered at the Judge D'Army Bailey Courthouse and marched 1.2 miles to the National Civil Rights Museum.

 

Oregon
Ashland
8,000[420]
Ashland police estimated 8,000 participants in the Ashland Women's March.[420][421]

 

Utah
Park City
8,000[517]
Celebrities protested at the Sundance Film Festival against Trump and for women's rights. One of the messages was "Love Trumps Hate". Celebrities in attendance included Charlize Theron, Kristen Stewart, John Legend, Kevin Bacon, Chelsea Handler, and Benjamin Bratt. It was supported by Justice Party, Planned Parenthood Association of Utah, Equality Now, Sentry Financial, and other organizations.[518]

 

Washington
Spokane
8,000[560]

 

Arkansas
Little Rock
7,000[47][48]
Protesters marched to the Arkansas State Capitol Building.

 

California
San Luis Obispo
7,000–10,000[108]
Protesters marched through downtown.[109]

 

Colorado
Colorado Springs
7,000[133]
People marched through downtown Colorado Springs.[133]

 

New York
Albany
7,000+
A crowd of 7,000 exceeded the initial prediction of 2,000.[361]

 

North Carolina
Asheville
7,000–10,000[389]
A women's march took place in downtown Asheville, North Carolina. The march began at Park Square and then moved throughout downtown Asheville. Estimated attendance is between 7,000 and 10,000 people making it the largest assembly in Asheville since 2013.[390]

 

Ohio
Cincinnati
7,000+[408]
The Women's March started at noon at Washington Park, and after representatives from several civic groups spoke, the march started towards City Hall, and back to Washington Park.[409]

 

Oregon
Eugene
7,000+
7,000 participate in women's March in Eugene.[429]

 

California
Santa Barbara
6,000
More than 6,000 protestors rallied in De La Guerra Plaza. Both women and men participated.[112][113]

 

New Jersey
Asbury Park
6,000
Protesters marched in Asbury Park, New Jersey.[341] Singer/songwiter Patti Scialfa attended the march as did U.S. Rep. Frank Pallone.[342]

 

New Jersey
Trenton
6,000–7,500
Protesters marched from an overflowing rally in and around the Trenton War Memorial auditorium to another rally outside the State House.[350][351][352]

 

Utah
Salt Lake City[521]
5,700[522]

 

Alabama
Birmingham
5,000–10,000[5]
The march started at Kelly Ingram Park.[6]

 

California
Eureka
5,000–8,000[59][60]
Thousands Flood Eureka's Streets in Solidarity With Women's March on Washington[59] Thousands Gather for Women's March on Eureka[60]

 

California
Redwood City
5,000
The rally was "inspired by and held in solidarity with" Saturday's Women's March on Washington, organizers said. Joan Baez performed and Rep. Anna Eshoo, D-Menlo Park, and state Sen. Jerry Hill, D-San Mateo spoke.[92]

 

California
Santa Rosa
5,000
People marched through downtown Santa Rosa. Former representative Lynn Woolsey and Representative Jared Huffman spoke.[116]

 

Connecticut
Stamford
5,000
People marched peacefully in Stamford, Connecticut, after a rally in the Mill River Park.[152] The protesters marched around the city blocks surrounding the Trump Parc Stamford building, a building owned by the Trump Organization,[153] in a display of resistance to President Donald Trump's policies. The number of demonstrators was reportedly four times larger than organizers expected.[152]

 

Florida
West Palm Beach
5,000–7,000[179][180]
The event was at the Meyer Amphitheatre.[156]

 

Idaho
Boise
5,000[199]
The march took place in initially heavy snow that turned to rain.

 

Illinois
Champaign-Urbana
5,000[211]
5,000 people gathered at West Side Park in downtown Champaign.

 

Kentucky
Lexington
5,000[248]

 

Kentucky
Louisville
5,000[249]
People showed up at Louisville's Metro Hall for The Rally To Move Forward in Louisville, Kentucky.[249] Congressman John Yarmuth from Louisville was scheduled to speak.[250]

 

Maryland
Baltimore
5,000[269]
A sister women's march took place outside of Johns Hopkins University in North Baltimore. Notable figures included former Maryland Senator Paul Sarbanes and State's Attorney for Baltimore Marilyn Mosby.[270]Additional marchers en route to Washington, D.C., were lined up around the block at Pennsylvania Station waiting for MARC express trains to Union Station.

 

Nevada
Las Vegas
5,000+[330]
People marched from East Fremont Street, south on Las Vegas Boulevard to outside the Lloyd D. George Federal District Courthouse.[331]

 

New York
Poughkeepsie
5,000
The march took place on the Walkway over the Hudson.[379]

 

Oregon
Bend
5,000[424]
A rally was held at Drake Park followed by a rally through Downtown.[425]

 

Rhode Island
Providence
5,000
The R.I. Women's Solidarity Rally was held on the Rhode Island State House lawn. Governor Gina Raimondo participated.[464][465] Young people from Classical High School spoke to the crowd.

 

Texas
Fort Worth
5,000–9,000[498]
The march began at the Tarrant County Courthouse and moved down Main and back up Houston Street. This was a Unity march that organizers say gives voice to people from "every cross-section of culture".[499][500][501]

 

Washington
Bellingham
5,000 to 10,000[539]

 

Indiana
Indianapolis
4,500–5,000[227]
The protest at the Indiana State Capitol[228] is the largest rally in recent memory.[229]

 

Kansas
Topeka
4,200[245][246]

 

California
Riverside
4,000
Thousands marched along the Downtown Main Street Mall.[94][95]

 

Michigan
Detroit
4,000
People protested at the campus of Wayne State University in Midtown Detroit.[293][294]

 

Virginia
Roanoke
4,000[532]
Estimates from crowd higher.[533]

 

Alaska
Anchorage
3,500[12][13]
Thousands protested at the Delaney Park Strip.[12]

 

South Dakota
Sioux Falls
3,300[473]

 

Florida
Key West
3,200
Crowds marched down Duval Street to Mallory Square. Marion County Commissioner Heather Carruthers spoke at the event and organizer Jamie Mattingly led the crowds in a rendition of John Lennon's Imagine.[163][164]

 

California
Napa
3,000+[82]
Protesters lined up roads in downtown Napa.

 

California
San Marcos
3,000–10,000[110][100]

 

California
Sonoma
3,000
Marchers proceeded around the historic Sonoma Plaza, blocking traffic for over an hour.[117]

 

Hawaii
Honolulu (Oahu)
3,000–8,000[189][190]
Thousands of people marched.[191]

 

Hawaii
Kona
3,000–3,500[196]

 

Kansas
Wichita
3,000
Protesters marched to City Hall.[247]

 

Michigan
Traverse City
3,000[303]

 

New Hampshire
Portsmouth
3,000–5,000[339]

 

New York
Binghamton
3,000
The march was held downtown and exceeded initial estimates for the event.[362]

 

North Carolina
Greensboro
3,000–6,000
Downtown Greensboro[395]

 

North Carolina
Wilmington
3,000[401]
A Women's March on Washington sister event was held in Wilmington, NC. Taking place at the intersection of Third and Princess streets, the rally began at 10 am and was attended by between 1,000 and 1,500 participants.[402]

  

North Dakota
Fargo
< 3,000[405]

 

Ohio
Columbus
3,000
Protesters gathered at the Ohio State House.[411]

 

Ohio
Dayton
3,000
Protesters rallied at the Courthouse Square.[412]

 

Tennessee
Chattanooga
3,000[475]

 

Texas
Dallas
3,000–7,000,[493]10,000[494]
Marchers gathered at City Hall and marched through downtown, Deep Ellum and East Dallas.[493]

 

West Virginia
Charleston
3,000[566]

 

California
Fort Bragg
2,500–2,800[61]

 

California
Ventura
2,500[122][123]

 

Florida
Naples
2,500
Protesters gathered at Cambier Park and then marched through the streets.[168]

 

Idaho
Moscow
2,500+
Titled "Women's March on the Palouse", the event was centered in Moscow, ID near Washington State University and University of Idaho. The march started at Moscow City Hall and ended at East City Park.[204]

 

New York
Buffalo
2,500–3,000
A march in Niagara Square drew demonstrators and local politicians.[363]

 

Pennsylvania
Erie
2,500[447]
A demonstration was held in Penn Square.

 

Texas
Denton
2,500[495]
A United Denton organized the Women's March to be held in Denton, Texas. The downtown square was packed by 12:30 pm.[494]

 

Alaska
Fairbanks
2,000[18]
People rallied in subzero temperatures.[12]

 

California
Fresno
2,000[62]
Protesters gathered at an intersection in North Fresno.[62]

 

California
Ukiah
2,000
Attendees gathered at Alex R. Thomas Jr. Plaza. Joelle Schultz, director of Ukiah's Planned Parenthood, address the crowd along with local activists.[120]

 

Florida
Jacksonville
2,000–3,000[161]
Thousands marched through the streets to the Jacksonville Landing.[162]

 

Florida
Pensacola
2,000[172]
A demonstration was held at the Plaza de Luna.

 

Florida
St. Augustine
2,000+[174]
Marchers walked across Bridge of Lions and a rally was held in the Plaza de la Constitucion.[175]

 

Massachusetts
Greenfield
2,000+[280]

 

Missouri
Columbia
2,000
Participants marched from Courthouse Plaza through downtown.

 

Missouri
Springfield
2,000+
People marched to Park Central Square in downtown Springfield. The parade made its way from the parking lot at Springfield's municipal court building, across the Martin Luther King Jr. Bridge and over to Park Central Square where several speakers addressed the crowd. The rally touched on political issues in addition to women's rights. One speaker, Bethany Johnson, a transgender woman, spoke and drew some of the loudest cheers. She also mentioned the 2015 vote that repealed the city's ordinance banning LGBT discrimination in the workplace. Johnson banged the podium and called on the marchers to contact their politicians.[321]

 

Nebraska
Lincoln
2,000–3,000[327]
Approximately 2,000 to 3,000 people gathered outside the University of Nebraska-Lincoln Student Union. 40 members of the fraternity Phi Gamma Delta held a counter protest by waving Trump flags off their balcony.

 

New York
Hudson
2,000–3,000[369]

 

New York
Port Jefferson
2,000[377]

 

New York
Syracuse
2,000
Over 2,000 people gathered at the James Hanley Federal Building.[383]

 

Oregon
Salem
2,000
Governor Kate Brown participated in the march.[442]

 

Pennsylvania
Doylestown
2,000[446]
Organizers began planning 6 days before originally anticipating 300 or less attendees.

 

South Carolina
Charleston
2,000+
The Charleston Women's March began as a convey from nine parking garages downtown and converged at Brittlebank Park at noon. More than 2,000 attended this peaceful rally.[467]

 

South Carolina
Columbia
2,000–3,000
"Stand Up" rally for women's rights and social issues attended by 2,000–3,000 was held in Columbia, South Carolina. The participants gathered at the South Carolina State House grounds and marched to the Music Farm.[469]

 

South Carolina
Greenville
2,000
A peaceful rally was held at the Falls Park amphitheater in Greenville from noon until 2 pm. Attendance was estimated at 2,000.[468]

 

Tennessee
Knoxville
2,000
An assembly was held in Market Square.[477]

 

Virginia
Norfolk
2,000
Two groups marched separately with similar messages.[528] Both groups eventually joined up to complete the march together.

 

Virginia
Richmond
2,000[531]

 

Washington
Walla Walla
2,000[554]

 

Washington
Wenatchee
< 2,000[564]
[ + hundreds more. Full list: https://en.wikipedia.org/wiki/List_of_2017_Women%27s_March_locations]