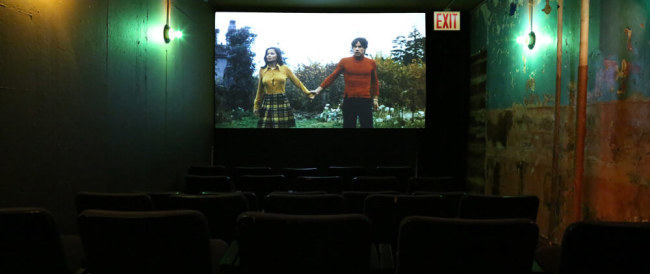 Spectacle is pleased to offer its facilities at modest rental rates. We are glad to coordinate with individuals or organizations seeking a unique venue for any event.
Rentals are billed hourly, and rates include booth and box office services when required.
Projection capabilities include digital, DVD, Blu-Ray, VHS, and film formats. Facilities include HVAC and a washroom. We have 30 seats.
The theater is conveniently located at 124 South 3rd Street off Bedford Ave in Williamsburg, Brooklyn. It is a short walk from the L, J, M, and Z trains.
For availability and other inquiries please contact: spectacletheater.