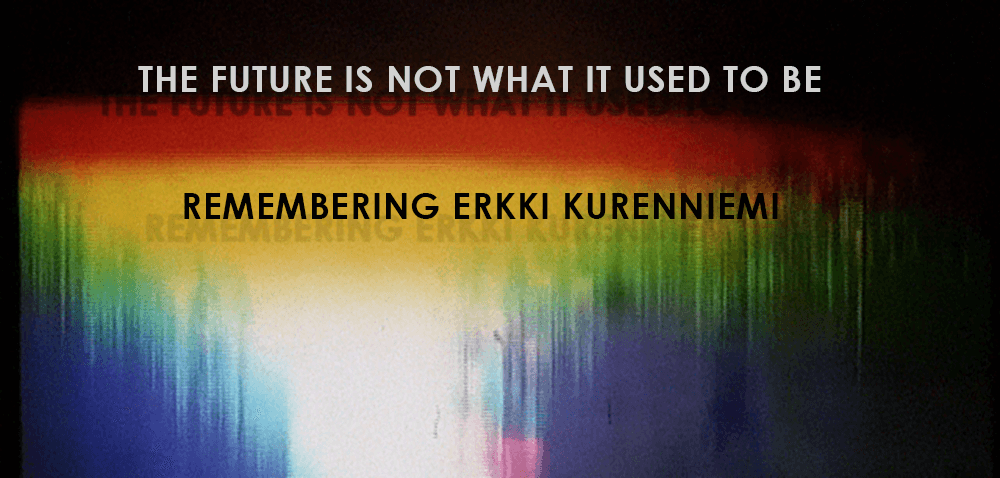 THE FUTURE IS NOT WHAT IT USED TO BE
Dir: Mika Taanila, 2002.
52 mins. Finland.
In Finnish with English subtitles.
SATURDAY, JULY 1 – 7:30 PM
FRIDAY, JULY 7 – 7:30 PM
WEDNESDAY, JULY 12 – 10 PM
WEDNESDAY, JULY 19 – 10 PM
"We used to distinguish between body and soul. The word 'soul' was banned for religious implications, but in the computer age, the meaning is obvious. There is hardware and software."
Electronic musician, filmmaker, audio engineer, philosopher and media theorist Erkki Kurenniemi is profiled in this consistently mindblowing essay-documentary by Mika Taanila. Rather than a straight biography (which would have opened with Kurenniemi building computers from scratch at the University of Helsinki in the early 60s), Taanila's collection of five shorts drifts in and out of imaginative, methodical montage-reveries "written" by Kurenniemi's voiceover. He waxes on psychological future of technology alongside the past, the history of "interfaces" as a series of tactile encounters and trends that have vast, incomprehensible repercussions for humanity.
ELECTRONICS IN THE WORLD OF TOMORROW
Dir. Erkki Kurenniemi, 1968
4 minutes.
DIMI BALLET
Dir. Erkki Kurenniemi, 2002