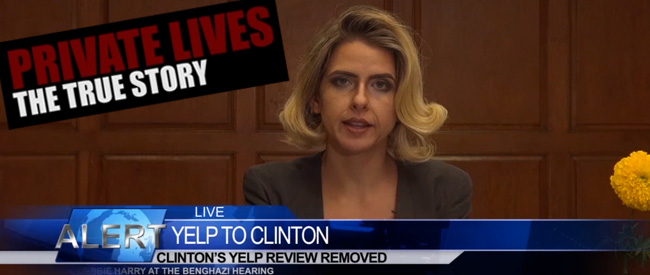 PRIVATE LIVES
dir. Cammisa Buerhaus, 2016.
USA, 30 min.
In English.
PRE-ELECTION DAY SCREENING – ONE NIGHT ONLY!
SUNDAY, NOVEMBER 6 – 9PM
PRIVATE LIVES – a hallucinatory filmic exploration by Cammisa Buerhaus into the hyper-real world of Bill and Hillary Clinton, their mythic proportions and amorphous, shape shifting tendencies in three parts. The film moves from the private correspondences of Hillary Rodham Clinton to the political legacy of William Jefferson Clinton, supported by an all star cast, including Monica Lewinsky, Jon Benet Ramsey, Debbie Harry, and Justin Trudeau. Presented through the refractory lens of popular entertainment television programs like E True Hollywood Story and Entertainment Tonight, PRIVATE LIVES gives us lives – not lived – but putrefied.
PRIVATE LIVES features Buerhaus in multiple roles, brief cameo appearances by Eve Essex and cult musician Tamio Shiraishi, as well as words and music originally written by Jill Kroesen.
PRIVATE LIVES originally premiered as part of the NY Performance Artists Collective's Spilling Over event at the Knockdown Center, Queens NY, but we're giving it a quick timely screening before ELECTION DAY 2016.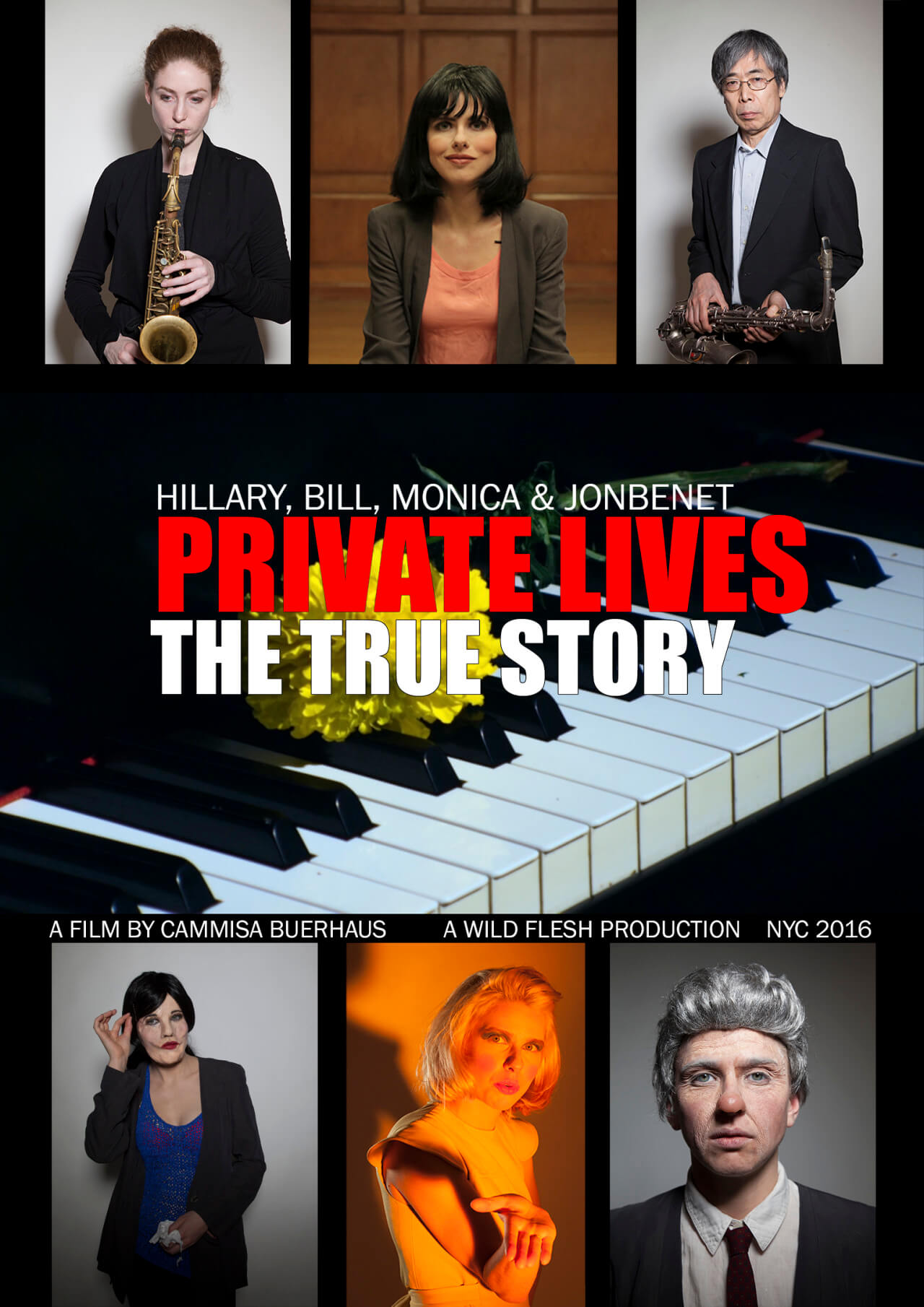 Cammisa Buerhaus is a sound artist and actress based in NYC. She uses image and sound to synthesize critiques of politics and gender. Buerhaus has recently screened her new film Performance By Appointment in Stockholm, premiered compositions at The Whitney Museum of American Art for Felix Bernstein's opera Bieber Bathos Elegy, and currently tours as a lead actress with the theatre company The NYC Players, presenting The Evening in Lisbon, Brussels, Bologna, Paris, Toulouse, Marseille, and Athens. Other collaborative projects include the improv duo 大凶風呂 and a reprisal of Hillary Clinton for Cecilia Corrigan's film Motherland. Her work has been reviewed in The Wire, Artforum, and Texte Zur Kunst.