"You Americans have such a simple view of the world. You think that everything can be seen and touched and weighed and measured… You think you discovered reality, but you don't even know what it is." – Mora, Night Tide
Curtis Harrington wore many hats across his decades long career – critic, film historian and preservationist, script doctor, producer, director – but his fascinations with the occult and penchant for pushing the envelope were ever present.
A forerunner of New Queer Cinema, Curtis' career began as a film critic – reappraising the now highly regarded works of Josef von Sternberg, as well as acting as the original champion of the artistry of James Whales' work.
After writing, directing and starring in a few of his own independent shorts through the 40's and 50's (including a notably surreal version of Poe's THE FALL OF THE HOUSE OF USHER), he moved to LA where he linked up with mentors and peers like Maya Deren, Anais Niin, and Kenneth Anger (even serving as cinematographer on PUCE MOMENT).
He bulldozed his way into Hollywood through a mix of luck and sheer willpower, bouncing between independent features and a series of television gigs, managing to direct episodes of shows like Dynasty and The Twilight Zone and surprisingly weird made-for-TV-movies like WHO SLEW AUNTIE ROO? and DEAD DON'T DIE. He frequently butted heads with producers, with several of his films being recut and altered without his permission.
This September, Spectacle is proud to present a small selection of mostly-untouched films from his deep catalogue, each of which fuses his love of high camp, Grand Guignol, the occult, and capital-m-Movies. Join us, won't you?
---

NIGHT TIDE
1961, 86 min.
dir. Curtis Harrington
MONDAY, SEPTEMBER 3 – 7:30 PM
SUNDAY, SEPTEMBER 9 – 5 PM
TUESDAY, SEPTEMBER 11 – 10 PM
SATURDAY, SEPTEMBER 15 – 10 PM
THURSDAY, SEPTEMBER 20 – 7:30 PM
Part thriller, part gothic romance, NIGHT TIDE follows the budding relationship between a sailor on shore leave (Dennis Hopper in a very early starring role) and a sideshow "mermaid" named Mora who may or may not be a mythical siren.
An incredibly accomplished debut featuring lush black and white photography, we are proud to present a fancy blu-ray remaster of this classic creeper.
---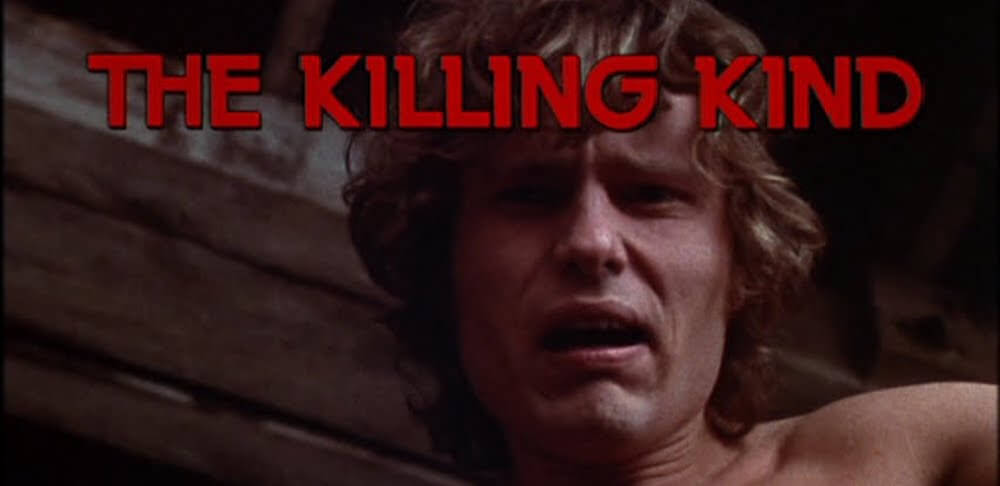 THE KILLING KIND
1973, 95 min.
dir. Curtis Harrington
SUNDAY, SEPTEMBER 2 – 7:30 PM
MONDAY, SEPTEMBER 10 – 7:30 PM
SATURDAY, SEPTEMBER 22 – MIDNIGHT
MONDAY, SEPTEMBER 24 – 10 PM
Somewhere between WHATEVER HAPPENED TO BABY JANE? and HENRY: PORTRAIT OF A SERIAL KILLER lies THE KILLING KIND. One of Harrington's nastier offerings (though not without his trademark gallows humor), the film follows the exploits of Terry Lambert and his uncomfortably affectionate mother as he "re-acclimates" to society after a 2 year stint in prison for a gang rape he was 'forced' to participate in.
Starring John Savage, Ann Sothern and Cindy Williams, THE KILLING KIND has aged all too well as a portrait of privilege and denial, not letting anyone off the hook as each character attempts to deflect responsibility for their own terrible deeds. Pour yourself a glass of chocolate milk and buckle up.
NOTE: we will be screening a DVD re-master, several steps up in quality from the garbage scan currently featured for free on Am***n Pr**e
---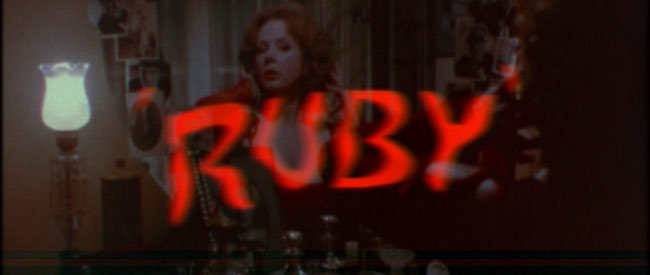 RUBY
1977, 85 min.
dir. Curtis Harrington
TUESDAY, SEPTEMBER 4 – 7:30 PM
FRIDAY, SEPTEMBER 7 – MIDNIGHT
WEDNESDAY, SEPTEMBER 12 – 7:30 PM
WEDNESDAY, SEPTEMBER 19 – 10 PM
To call Ruby an EXORCIST/CARRIE knockoff misses the point entirely. Easily his biggest 'hit' (he happily touted it as the most profitable horror movie pre-Halloween), Harrington's love of southern Gothic and period pieces is in full display here, as always more interested in creeping dread than shock.
Ruby follows the titular Ruby Claire (played with panache by Laurie Piper) and her mute daughter, Leslie, sixteen years after Ruby's mobster beau was murdered while she was pregnant with their daughter.
Ruby now runs a drive-in theater staffed by the former mobsters who murdered Leslie's father. In the days leading up to Leslie's 16th birthday, sinister events become more and more frequent….and bodies start dropping like flies.
Best known via a TV edit often played on midnight creature features (re-edited and with additional material shot without Harrington's knowledge, leading him to remove his name from the TV version), Spectacle is proud to present a crisp blu-ray remaster of the uncut theatrical version, closest to Harrington's original vision.