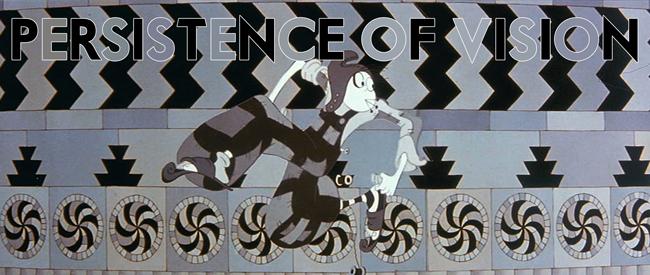 PERSISTENCE OF VISION
Dir. Kevin Schreck, 2012
US, 83 min.
THURSDAY, JULY 30, 8 PM – DIRECTOR KEVIN SCHRECK IN ATTENDANCE
ONE NIGHT ONLY!
Advance tickets available here.
Striving to make the greatest animated film of all time, visionary animator Richard Williams (Academy Award-winning animation director of WHO FRAMED ROGER RABBIT) toiled for nearly three decades on his masterpiece, THE THIEF AND THE COBBLER — only to have it torn from his hands. Filmmaker Kevin Schreck has woven together mind-blowing animation, rare archival footage, and exclusive interviews with key animators and artists who worked with Williams on his ill-fated magnum opus to bring this legendary, forgotten chapter of cinema history to the screen for the very first time.
A tale of creative genius gone horribly awry, PERSISTENCE OF VISION is the untold story of the greatest animated film never made.
"An amazing film about an amazing artist. Rush out and see Persistence of Vision." – Bill Plympton, acclaimed animator
"A fascinating slice of film history." – Variety
"A Herculean accomplishment." – indieWire