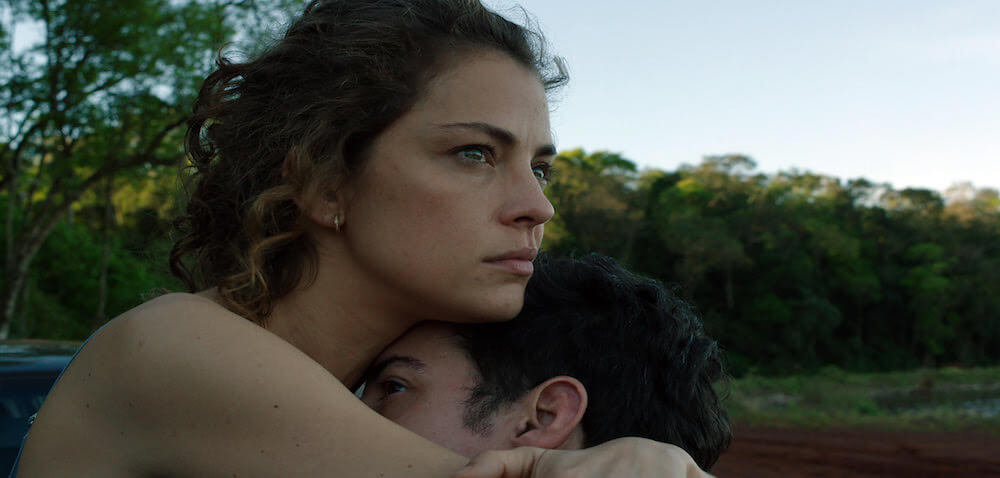 PAULINA
Santiago Mitre, 2015
Argentina/Brazil/France, 103 min.
NEW YORK THEATRICAL RELEASE
FRIDAY, JUNE 23 – 7:30 PM
SATURDAY, JUNE 24 – 10 PM
SUNDAY, JUNE 25 – 7:30 PM
MONDAY, JUNE 26 – 10 PM
TUESDAY, JUNE 27 – 7:30 PM
WEDNESDAY, JUNE 28 – 10 PM
THURSDAY, JUNE 29 – 7:30 PM
Santiago Mitre's PAULINA (an update of Daniel Tinayre's La Patota) tells the story of a bright lawyer (Paulina, played by Dolores Fonzi) who leaves a promising career in the shadow of her politically-powerful father to work as a schoolteacher in a marginalized village in Argentina's Northeast, on the border with Paraguay and Brazil.
After leaving Buenos Aires behind and moving to a rural area, it becomes clear to Paulina that her work is going to be challenging; she speaks no Guaraní and her teenage students artfully parry her attempts to lift them into political consciousness.
These uneasy encounters and subtly observed civics lessons echo disturbingly in the aftermath of a violent sexual assault by a group of young men. Paulina's decisions in its wake, portrayed without judgment by Fonzi, mercilessly test her relationships and core beliefs.
Special thanks to Cinema Slate.