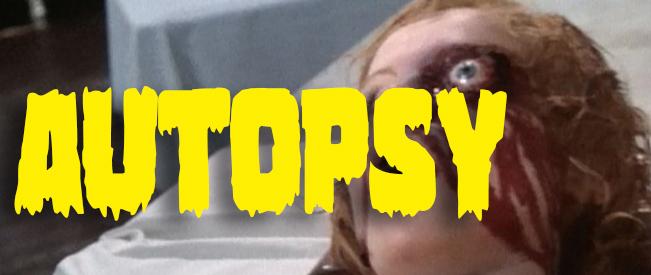 Autopsy
Dir. Armando Crispino, 1975
Italy, 100 minutes.

SUNDAY, MAY 8 – 5:00PM ** CANCELLED **
When the city of Rome is rocked by a wave of violent suicides, a young forensic pathologist (Mimsy Farmer of FOUR FLIES ON GREY VELVET), wracked by hallucinations of the living dead, and a priest (Barry Primus of NEW YORK, NEW YORK), running from his dark past, begin an investigation. Together they uncover a deadly secret… and a chilling slab of unspeakable horror.
Directed by Armando Crispino (THE DEAD ARE ALIVE) and featuring a sinister score by Ennio Morricone (THE BIRD WITH THE CRYSTAL PLUMAGE), combines elements of classic giallo with flourishes of psychedelia.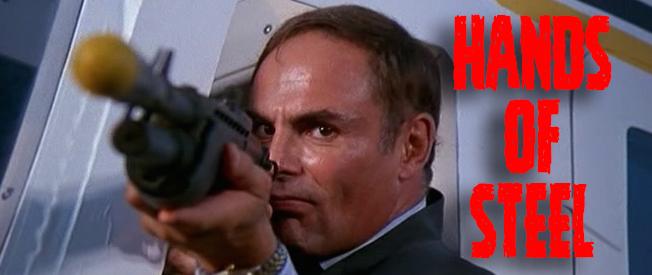 Hands of Steel
Dir. Sergio Martino, 1986
Italy, 94 minutes.
SUNDAY, MAY 8 – 7:30PM
The Terminator meets Over the Top is this wild sci-fi/action cash-in by Italian schlockmeister Sergio Martino (Your Vice is a Locked Room and Only I Have the Key, All the Colors of Dark).
In a dystopian near-future, a sinister industrial faction, led by John Saxon, invents a cyborg named Paco Queruak (why not?) to assassinate the leader of a group of ecological activists (their slogan is "You Have No Future!"). When Paco fails to complete his mission, he hides out in the desert, where he becomes involved in the local arm wrestling circuit. This is a real movie that people made.