In collaboration with MUBI's Special Discovery series, Spectacle is pleased to present a double feature dedicated to French auteur Bertrand Bonello (SAINT LAURENT, NOCTURAMA) and the cinema of art. The first, directed by Bonello, envisions an impossible opera forged from electro music, dance, and a firearm heiress. The second, starring Bonello, has the filmmaker searching for cinematic inspiration in paintings of the monstrous.
WEDNESDAY, APRIL 12th – 7:30 PM
MONDAY, APRIL 17th – 7:30 PM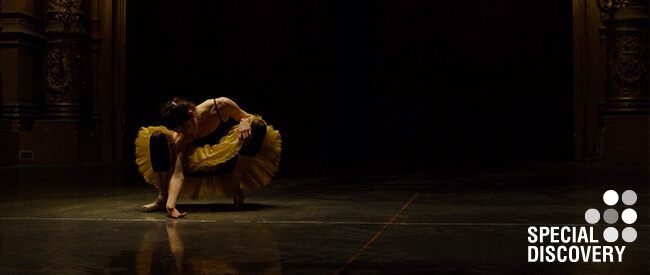 SARA WINCHESTER, PHANTOM OPERA
dir. Bertrand Bonello, 2016
France. 24 Minutes.
In French with English subtitles.
Official Selection: New York Film Festival, San Sebastian, FID Marseille, Mar del Plata Film Festival and Torino Film Festival
A musician and stage director, played by Reda Kateb, is standing facing his console, making some sound tests. He is rehearsing in the auditorium of the Opéra de Paris. From there, he is directing prima ballerina Marie-Agnès Gillot for an opera entitled Sarah Winchester, which is inspired by the life of this American woman whose fate was so peculiar.
SARAH WINCHESTER will be available to stream on MUBI starting April 7. Watch here.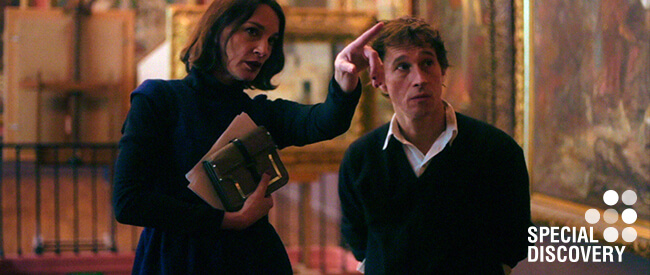 ROUGE
dir. Antoine Barraud, 2015
France. 58 Minutes.
In French with English subtitles.
Official Selection: Côté court Festival
A famous filmmaker works on his next film, which will focus on monstrosity. He is obsessed by the idea of finding a painting that will be central to the film and will crystallize all the power and beauty of monsters. But what he doesn't show to anyone, not even his wife, is the mark on his back that keeps getting bigger. This red mark worries him, upsets him, and seems to want to tell him something… Starring Bertrand Bonello in one of his few acting roles, this rare work is the alternative and almost never-seen-before version of the feature-length "Les Dos Rouge" (Berlinale 2015).
ROUGE will be available to stream on MUBI starting April 21. Watch here.
MUBI is a curated online cinema, streaming hand-picked award-winning, classic, and cult films from around the globe. Every day, MUBI's film experts present a new film and you have 30 days to watch it. Whether it's an acclaimed masterpiece, a gem fresh from the world's greatest film festivals, or a beloved classic, there are always 30 beautiful hand-picked films to discover.