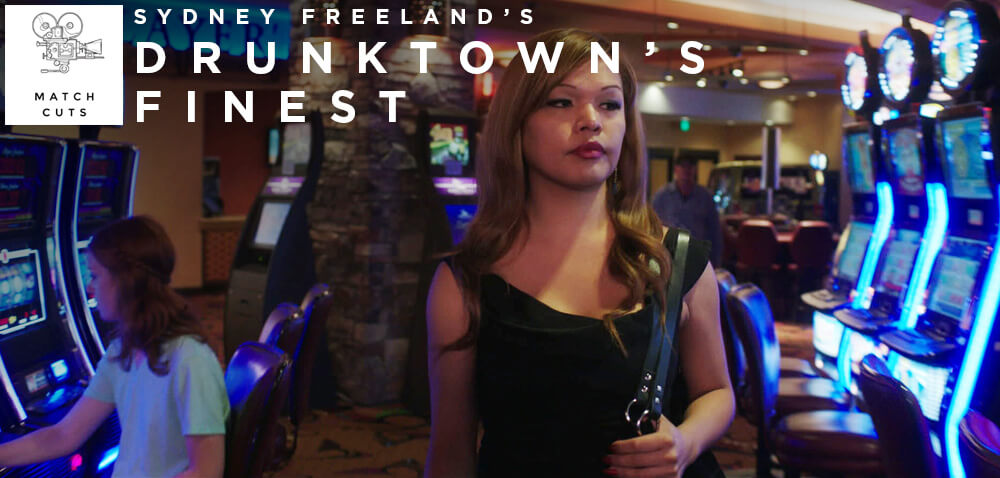 DRUNKTOWN'S FINEST
dir. Sydney Freeland, 2014.
USA, 93 min.
TUESDAY, NOVEMBER 21ST
ONE NIGHT ONLY – 7:30 PM
MATCH CUTS PRESENTS and Spectacle Theater are celebrating the fall by presenting filmmaker Sydney Freeland's autobiographically-inspired DRUNKTOWN'S FINEST.
Three young Native Americans – an adopted Native girl, a young father-to-be, and a trans woman who dreams of being a model – strive to escape the hardships of life on an Indian reservation. As the three find their lives becoming more complicated and their troubles growing, their paths begin to intersect.
MATCH CUTS is a weekly podcast centered on video, film and the moving image. Match Cuts Presents is dedicated to presenting de-colonialized cinema, LGBTQI films, Marxist diatribes, video art, dance films, sex films, and activist documentaries with a rotating cast of presenters from all spectrums of the performing and plastic arts and surrounding humanities. Match Cuts is hosted by Nick Faust and Kachine Moore.