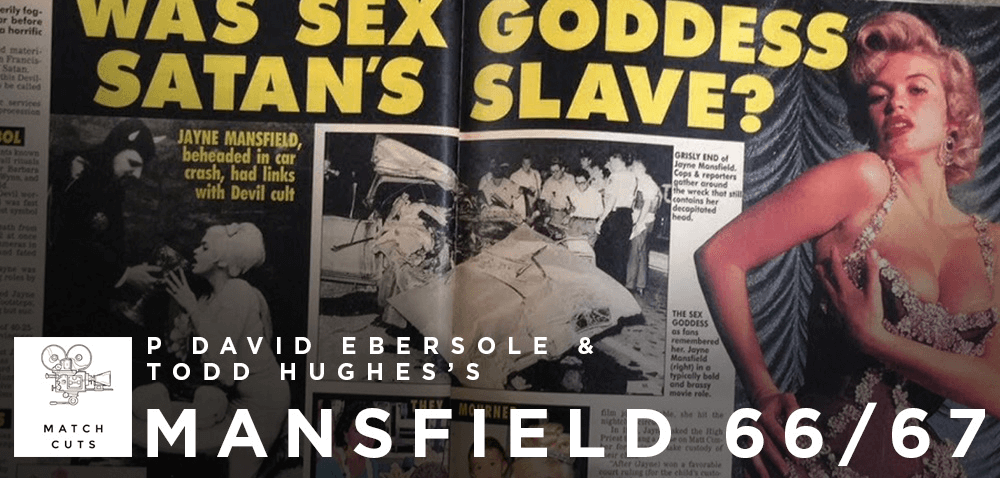 WEDNESDAY, MAY 15th
ONE NIGHT ONLY – 7:30 PM
MANSFIELD 66/67
dir. P. David Ebersole & Todd Hughes, 2017.
USA/UK, 85 min.
English.
MANSFIELD 66/67 is about the last two years of movie goddess Jayne Mansfield's life, and the rumours swirling around her untimely death.
(Text courtesy of IMDB)
MATCH CUTS is a weekly podcast centered on video, film and the moving image. Match Cuts Presents is dedicated to presenting de-colonialized cinema, LGBTQI films, Marxist diatribes, video art, dance films, sex films, and activist documentaries with a rotating cast of presenters from all spectrums of the performing and plastic arts and surrounding humanities. Match Cuts is hosted by Nick Faust and Kachine Moore.