FRIDAY, JUNE 6: The Franco Files: LILIAN THE PERVERTED VIRGIN
SATURDAY, JUNE 7: AMERICAN COMMANDOS
FRIDAY, JUNE 13: MESSIAH OF EVIL
SATURDAY, JUNE 14: DEATH DRUG
FRIDAY, JUNE 20: SURVIVE
SATURDAY, JUNE 21: NEW DRUG CITY
FRIDAY, JUNE 27: DIGITAL MAN
SATURDAY, JUNE 28: SPECIAL SILENCERS
---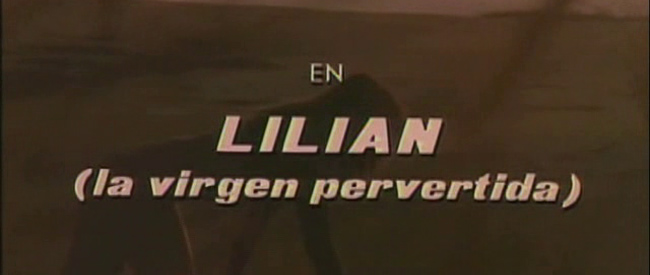 The Franco Files Presents:
LILIAN THE PERVERTED VIRGIN (Lilian la virgen pervertida)
Dir. Jess Franco (as Cliford Braun), 1984
Spain, 79 min.
FRIDAY, JUNE 6 – MIDNIGHT
It's fitting that as soon as Spain lifted the ban on pornography, Jess was the first through the hardcore gate with Lilian, The Perverted Virgin.
It's the 13th of the 19 films he'd do with Golden Productions, so Lina Romay and Antonio Mayans are there of course, but the star here is Katja Bienert, who plays Lilian, found on the beach by Mario (Mayans), who listens to her tell the story of her abduction and torture at the hands of two wealthy perverts (Romay, naturally, and Emilio Linder). Betrayal, manipulation, wigged-out drug scenes, Jess as a drunk police official (again), freaky stage acts — it's got everything you'd hope for in a Franco film.
With an excellent score by Pablo Villa and some excellent cinematography by Juan Soler, it's an excellent introduction to Franco's 80s classics.
WARNING: Hardcore pornography, including bondage.
---

AMERICAN COMMANDOS
Dir. Bobby A. Suarez, 1989
Philippines, 89 min.
In English.
SATURDAY, JUNE 7 – MIDNIGHT
Trigger Warning: Sexual Assault
Envelop yourself in our patented FUZZ-O-VISION VHS tape technology!
What's deadlier than an American Hunter? An AMERICAN COMMANDO(S). Christopher Mitchum, our second or third favorite action star-turned-California politician, returns as an American commando in this high-stakes Southeast Asian shoot-'em-up directed by the legendary Bobby A. Suarez (AMERICAN COMMANDOS).
At the outset, as a gas station attendant in the outskirts of Philippines, Dean Mitchell (Mitchum) bravely kills a bunch of druggie scum by flipping over their car with bullets. Nice! But the problem with killing doper thugs with guns is they have doper thug friends with guns. When these human vermin exterminate Mitchell's wife and child, they tell him they've settled the score – but really, they've only upped the stakes. Mitchell is a Vietnam vet, and, reuniting with his fellow war buddies, he traces the group to Saigon before going – that is, returning – deep into the dark heart of the jungle. And once there, he learns that the truth of who is behind the drug killings is far more criminal than he could have imagined.
AMERICAN COMMANDOS is a bleak, brute force actioner relieved only by non-stop moments of extreme unintentional humor, usually in the form of meaningless, blank expressions of loss, anguish, and victimhood. It's the American right's most constipated attempt to reconcile (or circumvent) the lessons of Vietnam. As the Bond-esque end credits song states: "He lost everything he had / He came close to going mad / He's so good / But he is also bad."
Mm. Anyway: explosions, Filipino-Italo soundtrack, righteous fist shaking toward an absentee God, rocket-firing motorcycle, and squibs galore. What's not to like?
---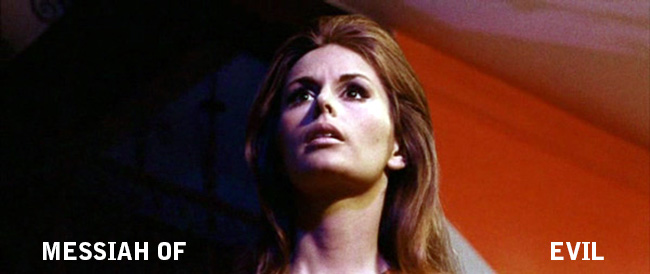 MESSIAH OF EVIL
Willard Huyck & Gloria Katz, 1973.
90 min. USA.
FRIDAY, JUNE 13 – MIDNIGHT
Like H.P. Lovecraft's "Shadow Over Innsmouth" transposed to the west coast, MESSIAH OF EVIL operates on the same kind of eerie dream logic as CARNIVAL OF SOULS and NIGHT TIDE. A young woman travels to a costal SoCal town in search of her father, a reclusive artist, only to find the entire area completely deserted. In his studio she locates a series of distressed audio recordings describing a literal and figurative darkness falling on Point Dune, whose residents only come out at night to stand by seaside fires, staring at the moon while anticipating the arrival of an arcane evil—and feeding on any outsider who strays through. After languishing unseen for decades, MESSIAH OF EVIL is now appreciated as a classic of the genre. It's the rare film that manages to have it both ways between measured artiness and exploitation excess, creepy suggestiveness and explicit gore. Husband and wife Huyck and Katz went on to write AMERICAN GRAFFITI and the first two Indiana Jones movies, and art director Jack Fisk has since worked almost exclusively on career-spanning collaborations with David Lynch and Terrence Malick.
---
DEATH DRUG
Dir. Oscar Williams. 1978
USA, 73 min.
SATURDAY, JUNE 14 – MIDNIGHT
1978's Death Drug (AKA Wack Attack) is more than just a simple drugsploitation movie – it's a look inside the delusional mind of its star, Miami Vice's Philip Michael Thomas. Convinced that he would one day win the "EGOT" (Emmy, Grammy, Oscar, and Tony), and driven mad with jealousy over co-star Don Johnson's hit albumHeartbeat, PMT decided to re-release the film eight years later as a vehicle to plug his own album, Living the Book of My Life. The result is a fascinating trainwreck and a study in pure, unbridled hubris.
Jesse Thomas (PMT) is a young plumber and budding musician with his whole life ahead of him. That is, until a smooth-talking drug dealer convinces him to switch out his "burn-out weed" for "the stick with the kick" – angel dust. Jesse slides into a series of hallucinigenic nightmares as his life crumbles around him, all set to the funky soundtrack of the legendary Gap Band. Things are further complicated when the movie attempts to insert the mindblowingly bizarre music video for PMT's 1986 single, "Just the Way I Planned It", into the middle of the film and awkwardly work it into the narrative.
It's a spectacle which needs to be seen to be believed – complete with trivia, prizes, and the world's most renowned Philip Michael Thomas expert on hand to provide relevant background and annotations. In the words of PMT himself, "We hope you enjoy the dramatization."
---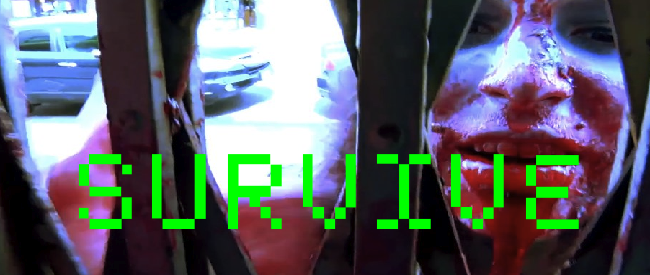 SURVIVE (w/ DEVIL MOON)
Dir. Liam Makrogiannis, 2014
USA, 90 min.
In English
FRIDAY, JUNE 20 – MIDNIGHT
ONE NIGHT ONLY! ADVANCE TICKETS AVAILABLE HERE!
Global terrorists defile New York's water supply with a deadly dose of mind melting bacterium, mutating the population into undead murdering machines hellbent on non-stop brutal carnage. Can eight strangers band together to survive the endless hordes of the bloodthirsty dead?
Will they be able to survive each other?
WILL ANYONE SURVIVE?
Spectacle, Horror Boobs, and King of the Witches join forces once again to bring you a cinematic event you won't experience anywhere else! 15 year Liam Makrogiannis presents his feature length NYC splatterfest – SURVIVE! A labor of love conceived when he was just 13, SURVIVE, follows a ragtag team of misfits (including Philly's youngest F/X wizard and director of SLAUGHTER TALES – Johnny Dickie) as they fight against the end of the world. Featuring appearances from Nik Taneris, Evan Makrogiannis, Josh Schafer of Lunchmeat VHS Fanzine, Matt D of Horror Boobs, and the world's uncle – Lloyd Kaufman.
This screening of SURVIVE will be paired with Liam's short film – DEVIL MOON – with the filmmakers and special guests in attendance for a Q&A.
Special VHS release from HBV & KOTW will also be available!
---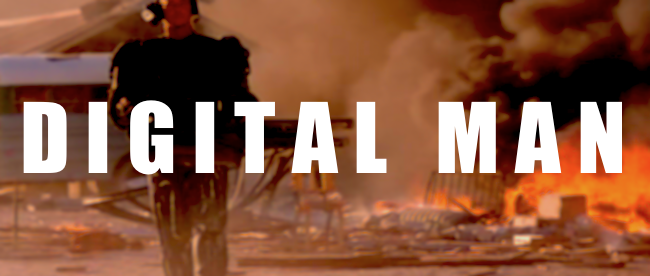 DIGITAL MAN
Dir. Philip J. Roth, 1995
Nevada. 91 min.
In English.
FRIDAY, JUNE 27 – MIDNIGHT
Hot on the heels of 2013's sold-out screenings of Richard J. Pepin's Hologram Man, Spectacle offers up this late-night cyberwar curio fielded from the pixelated precipice between Atari and The Matrix. Starring an Altmanesque corps of noteworthy surnames, Philip Roth's Digital Man concerns a glitch in national security so cruel, it'd be divine if it weren't so damn digital: a time-traveling supercyborg touches down in the small-town Southwest just in time to hijack an apocalypse's worth of nuclear launch codes.
Fresh off a realm too insane in its violence and punishment for mere humans  to enter, the Digital Man must be stopped – and it's up to a motley crue of wisecracking heavyweights (some military experts, some shotgun-toting salt of the earth) to take him out, analog style. Tons and tons and tons and tons of fireball explosions (replete with slo-mo backflips and brutal, spaghetti-worthy shootouts) ensue, culminating in one night you can't merely "attend" while on your laptop.
Digital Man is a very entertaining movie, with good acting, excellent photography and outstanding F/X. It does suffer from a mediocre script however. A very good, overall effort from a bunch of actors who fall  into the category of "where have I seen them before?" A rating of 8 out of 10 was given. – VCRanger, IMDB
lets get down to brass tax where can we get this movie someone upload cmon it cant be ilegal look at it buying it would be a magor crime – Jamie Mcfayden, YouTube
I've seen Digital man almost a decade ago when it came to video. My dad rented me this movie to watch over the weekend since he was leaving with my mom. I loved it so much that I've watched it five or six times in 48 hours !!! – thebigmovieguy, IMDB
Don't just settle for T2 ,experience this equal ,yet lower budget Sci-Fi action outing,with martial arts giant Matthias Hues in the lead. – "A Customer", Amazon
I rented this when it came out on video. I remember thinking the special effects and costumes were pretty cool back then. And in the early-to-mid-1990s computer animation was a novelty, so that added to the movie's appeal. (And back then CGI looked cooler with those smooth surfaces.) – felicity4711, YouTube
---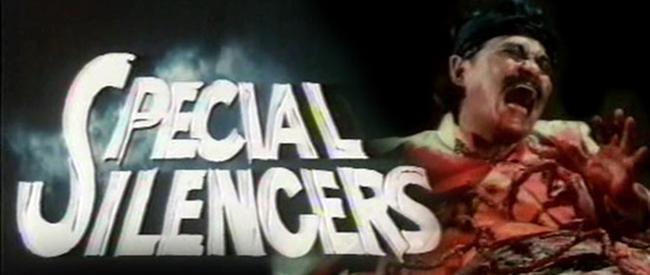 SPECIAL SILENCERS
Dir. Arizal. 1982
Indonesia, 86 min.
In Indonesian dubbed into English with Dutch subtitles.
SATURDAY, JUNE 28 – MIDNIGHT
NOTE: SINCE PROGRAMMING THIS SCREENING WE LEARNED OF THE PASSING OF THE LATE MASTER INDONESIAN ACTION FILMMAKER ARIZAL. THEREFORE, THIS IS AN ARIZAL TRIBUTE SCREENING. RIP ARIZAL. LONG LIVE ARIZAL.
~!+    \ m /    EXPLODING CARS IN HEAVEN    \ m /    +!~
Magic, Mystism, and Mutilation! Spectacle heralds the return of its favorite mononymous Indonesian auteur, ARIZAL, the Monet of cars spewing fire from their trunks while barrelling nose-first, upside-down into other exploding vehicles while Anglo heroes arc through the flames like star-spangled ropes of jism raining down bullets from a musclebike. SPECIAL SILENCERS is his most out-there film: a blend of hardcore action and gory jungle horror that's not to be missed.
When a power-hungry magician decides to assassinate the beloved village mayor, he's not content to simply dispatch a knife-wielding killer; rather, he slips the mayor one of his "Special Silencers," a small tablet which causes an orgiastic gaggle of tree branches to burst forth from its victim's stomach with a torrent of blood and entrails streaming from its surcles. It's up to rebel cop Barry Prima and the deadly Eva Arnaz to stop him before his insidious political plot takes root. It's like John Carpenter's THE THING starring RAMBO meets I guess that boring-ass Radiohead song "Treefingers" as covered by Cliff Burton-era Metallica drenched in blood. Multiplied by a factor of Adventure!
This isn't so much an "action-horror" hybrid as a brute-force action extravaganza in which gnarled tree branches periodically explode out of people's stomachs in spectacularly violent ways. We're not going out on a limb by saying it's an unforgettable experience, and one you won't find anywhere else!