At the Goth Bodega, MIDNIGHT is a state of mind.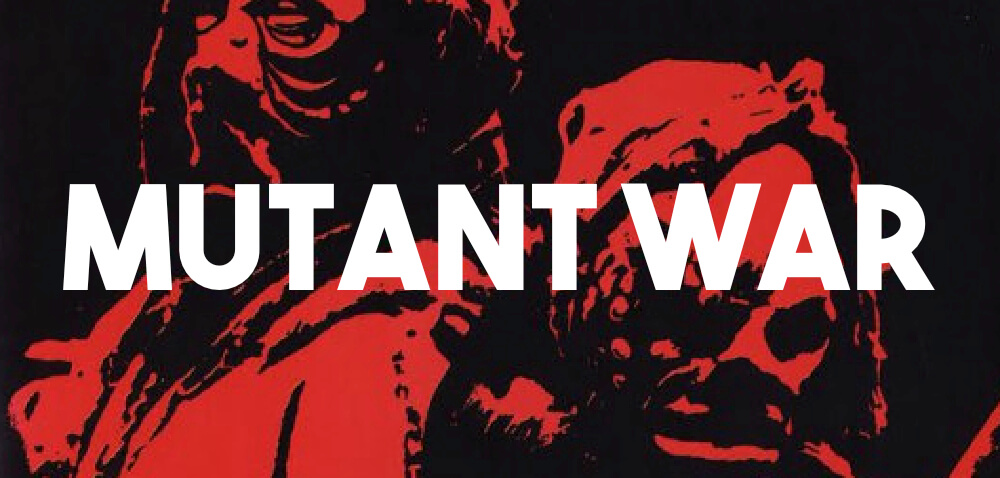 MUTANT WAR (aka: MUTANT MEN WANT PRETTY WOMEN)
dir. Bret Piper, 1988
92 min, USA
FRIDAY, JUNE 9 – MIDNIGHT
FRIDAY, JUNE 16 – MIDNIGHT
Harry Trent (Matt Mitler) returns in the sequel to GALAXY DESTROYER that we threatened you with last month. After his defeat of the Pigmen (spoiler alert) the Earths remaining humans have accidentally rendered it a treacherous wasteland. Harry and his team rove the dangerous terrain doing "hero stuff" and eventually set out to free a cavalcade of enslaved humans from (if you can believe it) evil mutants. Midnight movie stalwart Cameron Mitchell (RAW FORCE, FRANKENSTEIN ISLAND, HOLLYWOOD COP) joins the cast this time around as Reinhart Rex. More melting heads, stop motion spacecraft, and tripped out visuals than you can shake a stick at. (No sticks allowed in the theater.)
Once again Pipers love of practical effects shines through in a film that could have potentially gone on to influence such snarky superhero fare as GUARDIANS OF THE GALAXY and the Fallout game series. Hard to say. One thing's for certain, you don't wanna miss this one.

---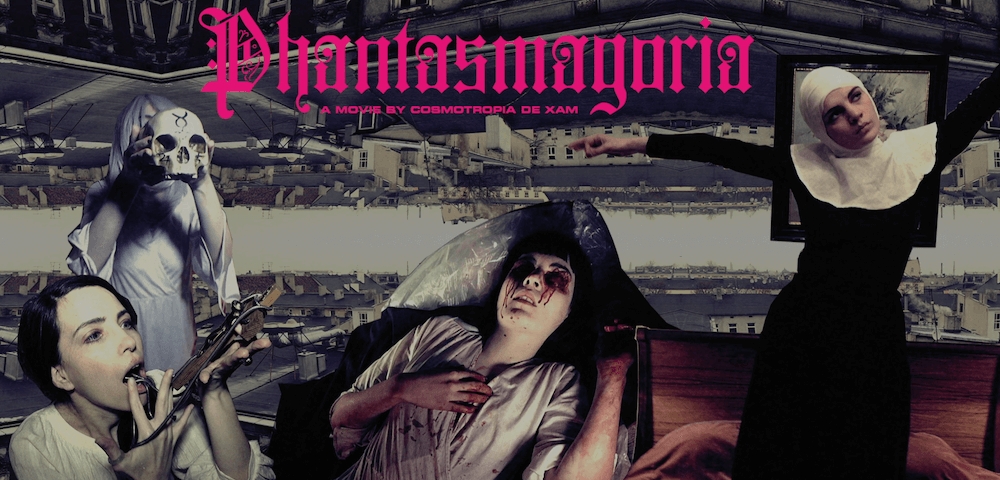 PHANTASMAGORIA
Dir. Cosmotropia de Xam, 2017
70 min, Germany/Poland/USA (in English and German with English Subtitles)

SATURDAY, JUNE 10 – 10PM
SATURDAY, JUNE 17 – 7:30 PM (If your bedtime is 9, this is the MIDNIGHT for you!)
FRIDAY, JUNE 30 – MIDNIGHT
US Radio KRAK reporter Diane Cooper travels to Europe to investigate strange occurrences with people becoming delusional in a small town. After mysterious encounters with a local girl, dreams and reality begin to melt into one.
From Cosmotropia de Xam, the enigmatic and brilliant creative force behind Mater Suspiria Vision and Phantasma Disques, comes Phantasmagoria, a gory, psychedelic tribute to 70s Euro-Horror, Underground and Art films, filmed at the original locations of David Lynch's Inland Empire in Lodz, Poland.

---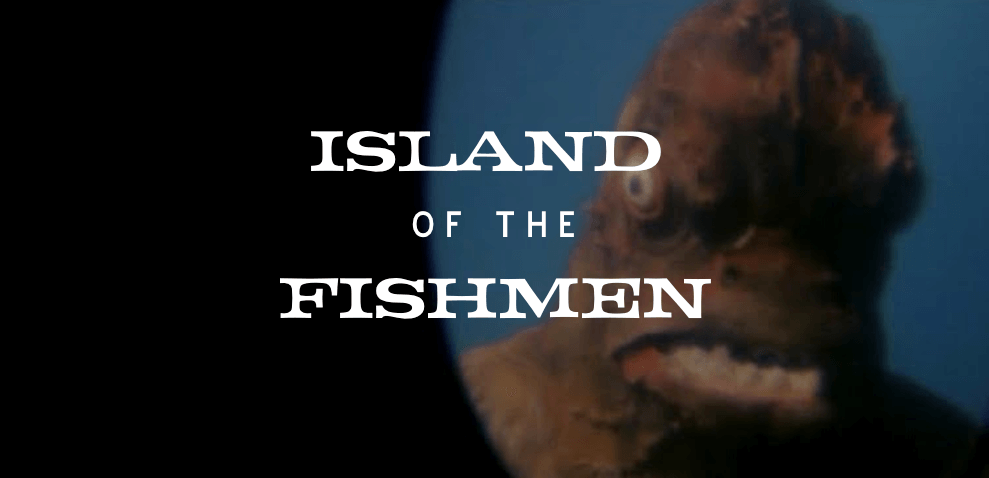 ISLAND OF THE FISHMEN
aka SCREAMERS
aka SOMETHING WAITS IN THE DARK
aka L'ISOLA DEGLI UOMINI PESCE
dir. Sergio Martino, 1975
98 minutes. Italy.
In English.
FRIDAY, JUNE 23 – MIDNIGHT
"BE WARNED: You will see a man turned inside-out!"
We are thrilled to invite beloved Italian filmmaker Sergio Martino (of YOUR VICE IS A LOCKED ROOM AND ONLY I HAVE THE KEY, and HANDS OF STEEL) to Spectacle for a summertime screening of ISLAND OF THE FISHMEN (also known as SOMETHING WAITS IN THE DARK, and reedited/rereleased in the States as SCREAMERS): a tale-of-terror period piece concerning a shipful of swarthy convicts who break free and attempt to colonize a remote tropical island. Little do they realize, the atoll is overrun with the horrifying/nominal fishmen, victims of experimentation at the hands of a plummy Dr. Moreau type played by Joseph "CITIZEN KANE" Cotten. What ensues is a Lovecraftian sike-out as gnarly and ludicrous as it is astonishing to witness, chock with lush Atlantan locales, an impeccable ensemble of hang-wrung performances and dotted in an ensemble of rubbery aquatic murderers kept just out of frame until Martino's shattering final 40 or so minutes. You already don't want to miss this one!