Boy, it's a hot one. This August, Spectacle is pleased to celebrate (?) the dog's-breath days of summer by exhibiting three unsung classics of criminality in the (dehydrated, varicose) vein of 2013's OUT IN THE STREETS series. Shove the money under your mattress, grab a jumbo seltzer and put your halfway-broken piece of crap phone in airplane mode – because in the words of a longtime Spectacle volunteer: it's not the heat… it's the humanity.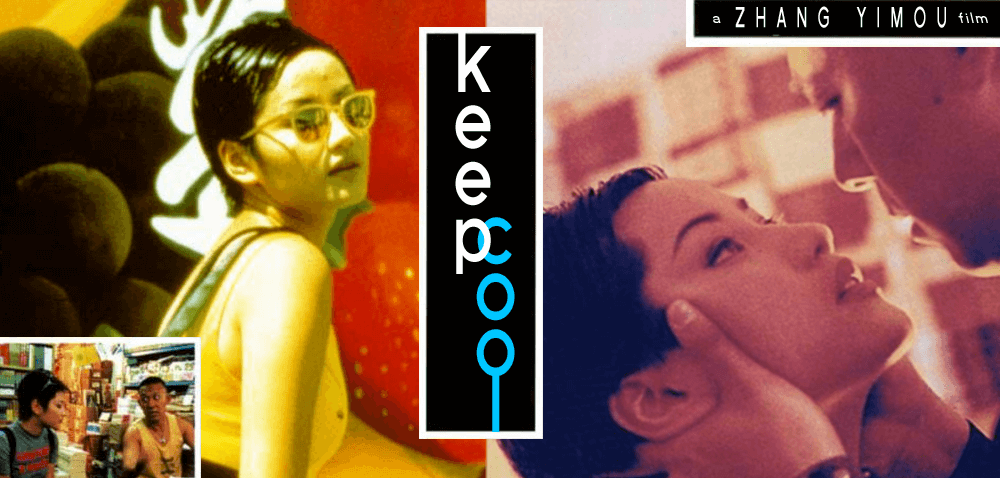 KEEP COOL
dir. Zhang Yimou, 1997
China. 90 mins.
In Mandarin with English subtitles.
SUNDAY, AUGUST 6 – 5 PM
TUESDAY, AUGUST 15 – 10 PM
FRIDAY, AUGUST 25 – 7:30 PM
SUNDAY, AUGUST 27 – 7:30 PM
A tale of luck, hate and perhaps also love in a hot place, KEEP COOL straddles the distance between Zhang Yimou's early arthouse and later crowd-pleasing sensibilities – a deranged pop-romance shot entirely on location in the sweltering, hypermodernizing streets of Beijing. Jiang Wen (an accomplished filmmaker himself, and mainland China's biggest movie star at the time) stars as Shuai, a real-life bookthug whose ambitions are way above his overhead. After falling in love with a gangster's moll named An Hong (played by Qu Ying), Shuai hatches a scheme to win her over – but only before An Hong mysteriously vanishes. Making the first non-historical film of his career, you'd never guess this is the same director who would square Matt Damon off against goblins two decades later on THE GREAT WALL: KEEP COOL ping pongs from scabrous black comedy to biting, insistent humanism. Every sensation tingles: the revving of a motor scooter, the striking of a match, the splash of a bucket of icewater dumped from a twenty storey apartment building. Even though it was censored by Chinese authorities and probably owes a little something to Wong Kar-Wai's collaborations with Christopher Doyle, what really sticks is the antic nature of Zhang's camera – free-wheeling yet moored by consequence, the characters' fortunes shifting on a dime.
"Cutting is jagged, asymmetric, and discontinuous, not the serene conventional pattern Yimou heretofore employed. Imagine David Lean taking ten tabs of acid and turning himself into Richard Lester in his Beatles period and you have some notion of how astonishingly risky this new film is. What amazes most about KEEP COOL is finally how funny and human it is." – Larry Gross, BOMB
---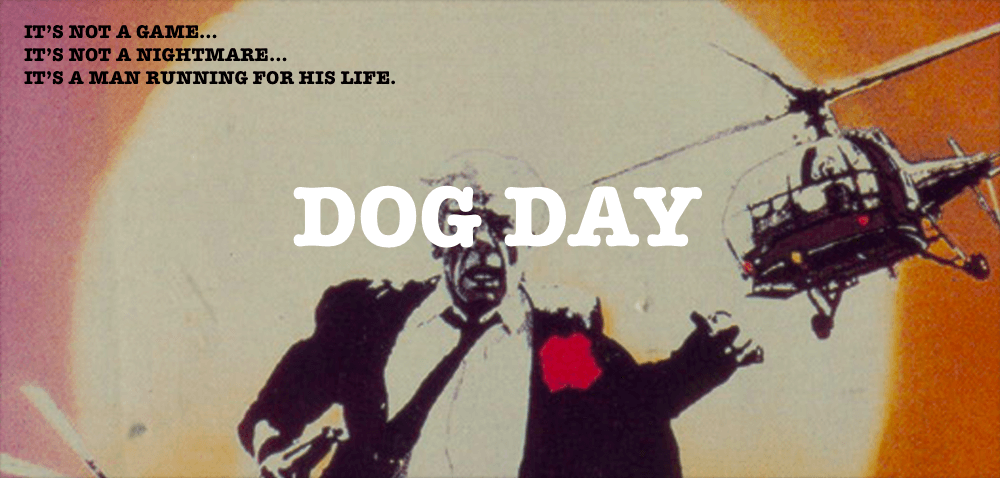 DOG DAY
(aka CANICULE)
dir. Yves Boisset, 1984
France/United States. 100 mins.
WEDNESDAY, AUGUST 9 – 7:30 PM
THURSDAY, AUGUST 17 – 7:30 PM
MONDAY, AUGUST 21 – 19 Pm
Lee Marvin probably looked weatherbeaten from womb to tomb – but in one of his very final roles, Hollywood's last no-bullshit leading man crawls to the finish line with his dignity just-barely intact. DOG DAY (or CANICULE/"heatwave" in its language of origin) is a wild, gnarly piece of work – a European financed crime thriller starring Marvin as Jimmy Cobb, a bank robber-flaneur on the run in Normandy with one last job's worth of greenbacks. What's interesting is the way Cobb recedes into the background as his farm-family keepers begin to debate over what to do with him: the mashing up of hard-boiled noir tropes (vis-a-vis Marvin, who more than a few critics presumed got a hefty tax break for his trip to France) and rural ensemble drama (embodied by Jessica, a bored young sexpot played my the inimitable Miou-Miou) will keep you guessing what kind of film DOG DAY wants to be. The answer, in the end, is a bloodbath: Cobb's inevitable trudge towards death approaches the seriocomic as nearly everybody else is massacred, giving the film a ruthlessness that would never make it out the gate of a Hollywood studio.
---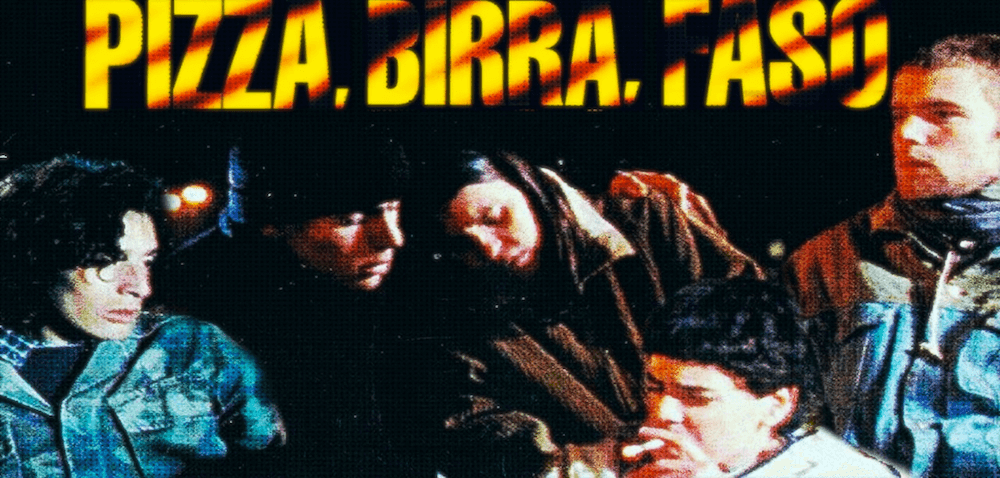 PIZZA BIRRA FASO
dirs. Adrián Caetano and Bruno Stagnaro
Argentina. 93 minutes.
In Spanish with English subtitles.
THURSDAY, AUGUST 10 – 7:30 PM
TUESDAY, AUGUST 15 – 7:30 PM
MONDAY, AUGUST 28 – 10 PM
"Four friends. One city. One single exit." Adrián Caetano and Bruno Stagnaro's extraordinary PIZZA BIRRA FASO (translating roughly to PIZZA, BEER AND SMOKES – but what kind of smokes?) is a major work of Spanish-language cinema, a cornerstone of New Argentine cinema that was sadly never released in the states. Shiftless teens Pablo, Frula, Magabom and El Cordobés eke out a living committing pick-up robberies on behalf of a cab driver (who then docks their pay) in the slums of Buenos Aires; the film chronicles their attempts to survive hand-to-mouth, and Cordobés' flirtations with going straight – moving to Uruguay and starting his own small-time crime syndicate. If you can believe it (this being a film with the balls to straight up restage a sequence from Buñuel's LOS OLVIDADOS), fate has other plans.
Like Victor Gaviria's RODRIGO D: NO FUTURO and Teresa Villaverde's OS MUTANTES, PIZZA BIRRA FASO debut sees the spirit of neorealism gone neoliberal: the film diagnoses a particular strain of disenchantment among teenagers in the shadow of congolomeratized capitalism, trapped in poverty while their home cities only get richer. Made when Caetano and Stagnaro were only just in their early twenties, PIZZA BIRRA FASO uses a lightweight handheld camera to create a fast-paced atmosphere that's itinerant, jittery, claustrophobic. This is a tough, depressing film whose listless aesthetic embodies its characters' dissatisfaction in total, only to belie the humanism held, until the unforgettably bleak finale, by the filmmakers at arm's length.