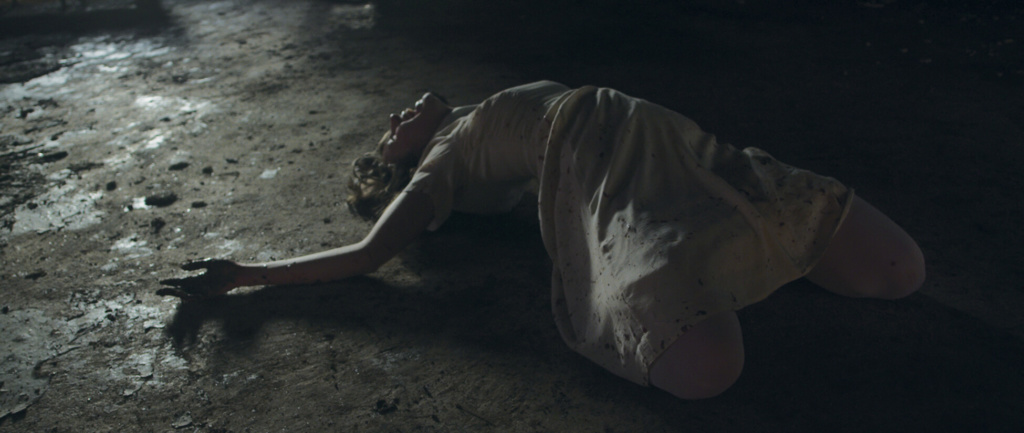 TEARS OF GOD
Dir. Robbie Hillyer Barnett, 2016
68 mins. USA.

THURSDAY, JANUARY 12 – 7:30 PM – FILMMAKER IN PERSON!

In collaboration with The Playlist's Indie Beat podcast, Spectacle is pleased to present a one-night-only special screening of Robbie Hillyer Barnett's TEARS OF GOD. Longing for reunion with the dead and seduced by the chaotic allure of possession, a young woman struggles to find meaning in a barren, apocalyptic landscape, while those around her succumb to despair and madness.
"Just about every scene in Barnett's debut is breathtaking; cryptic and haunting, TEARS OF GOD is downright astounding, especially the wandering cinematography, apparition-like in its recordings." – Kevin Rakestraw, Film Pulse
Robbie Hillyer Barnett is a Los Angeles based filmmaker, originally from North Carolina where he completed TEARS OF GOD, a feature-length arthouse horror film starring Kate Lyn Sheil (The Girlfriend Experience, House of Cards), Samuel T. Herring (of the band Future Islands) and Lindsay Burdge (The Invitation, A Teacher), as well as a stereoscopic 3-D short film TALK ABOUT YOUR DREAMS also starring Kate Lyn Sheil and Sophie Traub. Robbie has also recently released a Japan-set virtual reality film, DAYS OF BEING MILD.