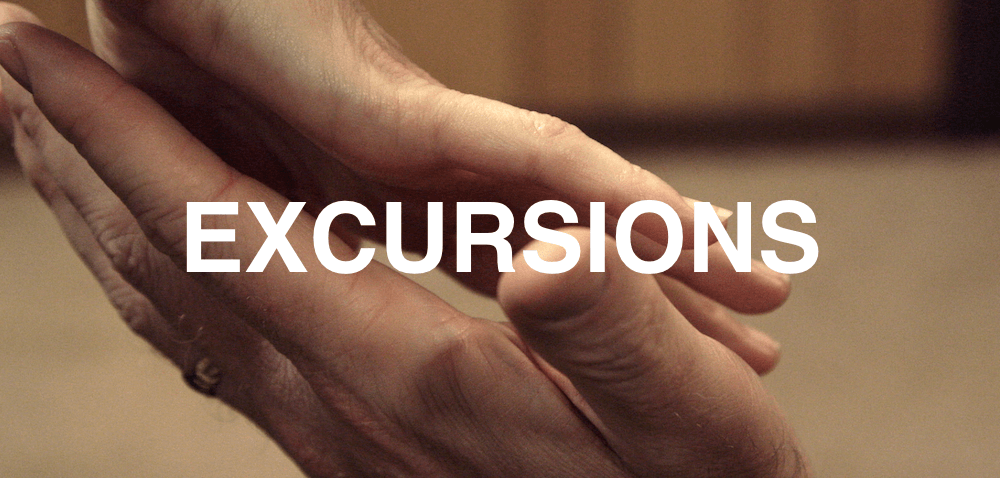 EXCURSIONS
dir. Daniel Martinico, 2016
80 mins. United States.
THURSDAY, SEPTEMBER 21 – 7:30 PM
In the hopes of revitalizing their marriage, a husband and wife retreat to a remote cabin with some longtime friends. Their pleasant interaction quickly assumes a relentless intensity as they push one another, mentally and physically, towards transcendence. This shortcut to enlightenment, however, has unexpected consequences. A rigorously formal film, EXCURSIONS burns slowly, evolving from an exacting series of durational long-takes into a living, breathing, cacophony of madness.
Daniel Martinico is an artist and filmmaker based in Los Angeles. His debut feature OK, GOOD premiered at Slamdance, had its international premiere at the Sydney Film Festival, and was awarded the Grand Jury Prize at Mauvais Genre. Martinico's short appropriation-based video works have exhibited in galleries, festivals, and museums internationally, including the Los Angeles County Museum of Art, LA Filmforum, Il Cinema Ritrovato, and Rencontres Internationales Paris/Berlin. Excursions is his second feature film.