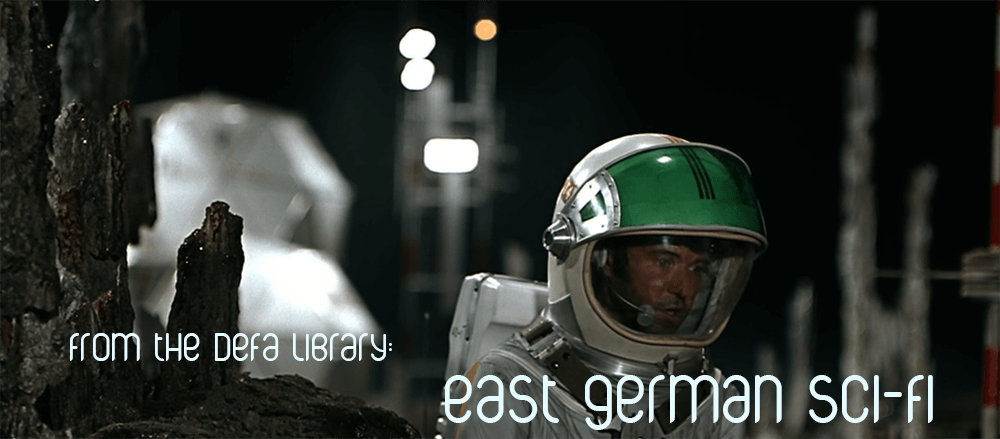 While the West was putting out ZARDOZ and the East SOLARIS, East German state-run cinema DEFA produced sci-fi that was an ideologically constrained mixture of both. The serious attempt at camp of IN THE DUST OF THE STARS and the more literary EOLOMEA are solid summer sci-fi viewing and an accessible intro to East German cinema. This series will continue in August with two DEFA spy films: FOR EYES ONLY and CODED MESSAGE FOR THE BOSS.
---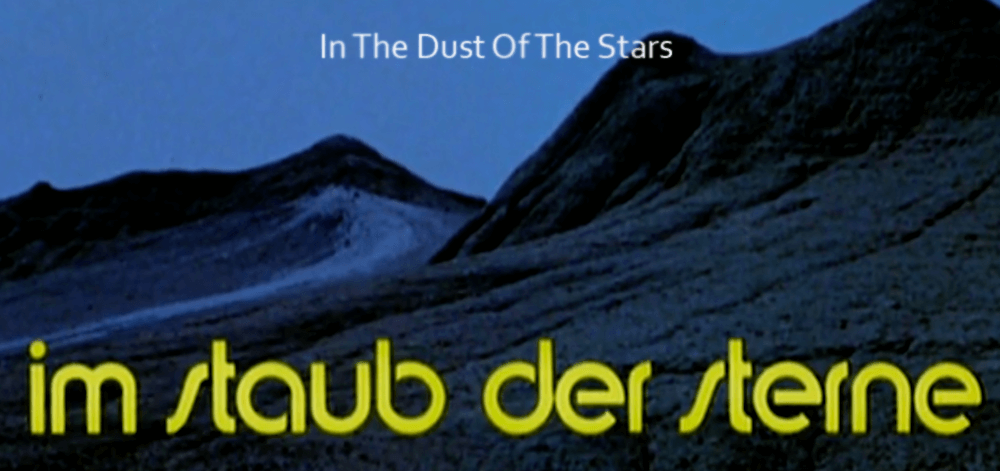 IN THE DUST OF THE STARS
(IM STAUB DER STERNE)
dir. Gottfried Kolditz, 1976
East Germany. 95 mins.
In German with English subtitles.
FRIDAY, JULY 5 – 7:30 PM
MONDAY, JULY 8 – 10 PM
TUESDAY, JULY 16 – 10 PM
MONDAY, JULY 29 – 7:30 PM
A prank distress call summons a team of concerned cosmonauts to a society similar to that in LOGAN'S RUN – mysteriously affluent and carefree. After being fêted with dancing, mind-altering treats and flavored aerosol cans, most of the crew of Cyrano 4 is distracted from the initial mission. This planet is hiding something (including its "boss") and a series of investigations from commander Ronk result in a moral quandary for the entire crew. IN THE DUST OF THE STARS somehow fills up 95 minutes, but plays like a sexed-up original Star Trek episode.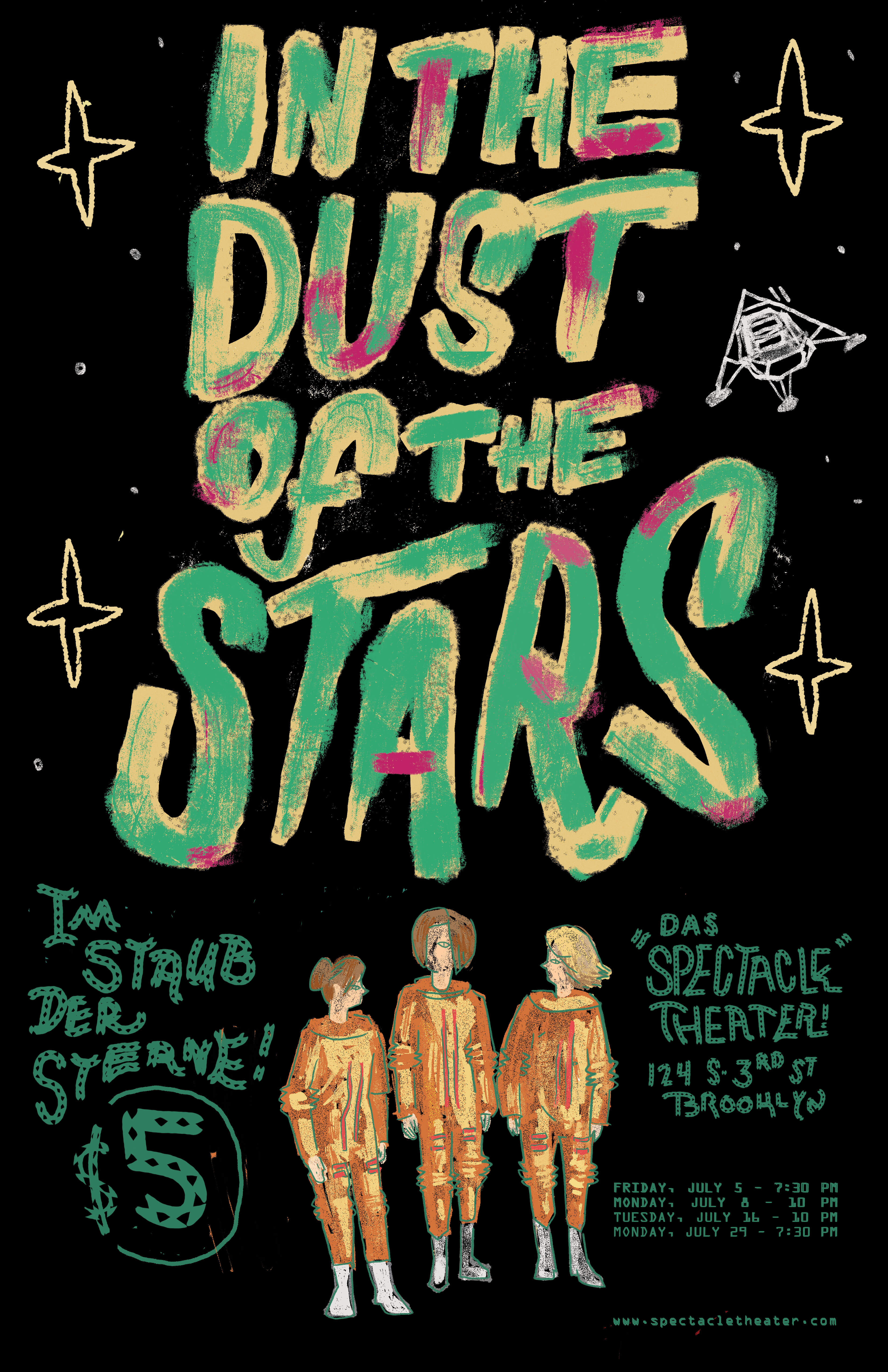 Poster by Zach Hewitt!
---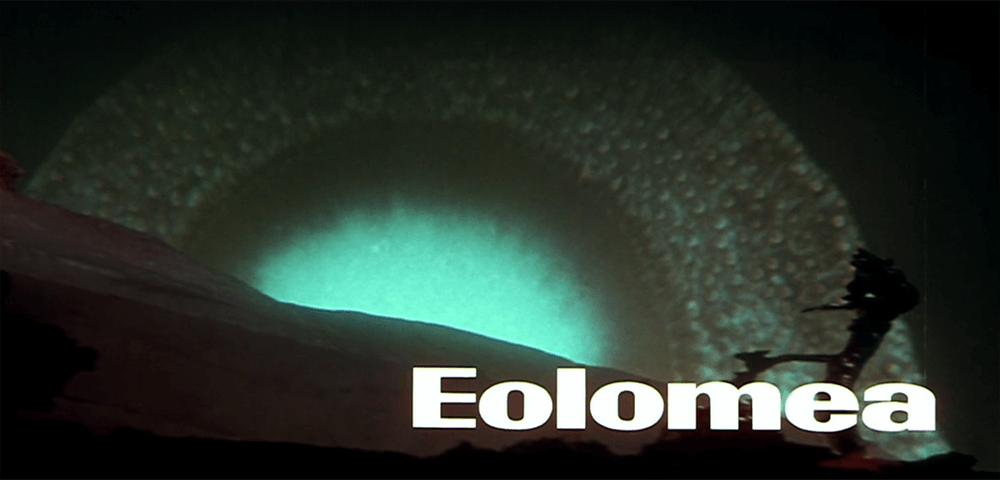 EOLOMEA
Dir. Hermann Zschoche, 1972
East Germany. 82 min.
In German with English subtitles.
SATURDAY, JULY 6 – 7:30 PM
WEDNESDAY, JULY 10 – 10 PM
SATURDAY, JULY 20 – 10 PM
THURSDAY, JULY 25 – 10 PM
SUNDAY, JULY 28 – 7:30 PM
This is a wordy space odyssey in widescreen, based on a book by leftist and anti-fascist Angel Wagenstein. An unresponsive space station divides two heavyweights on the aeronautics council, Professor Tal and his protégé Maria. Tal is hiding information, which Maria playfully tries to tease out of him with talk of former heroics and the mystery planet Eolomea, aka "eternal spring". Meanwhile we catch up with Maria's old flame Daniel, a jaded space jockey who is also putting together clues to the whereabouts of the people on space station Margot. EOLOMEA includes a funky score from Günter Fischer, which puts an excellent touch on beautiful miniature sets and 70's intergalactic effects.