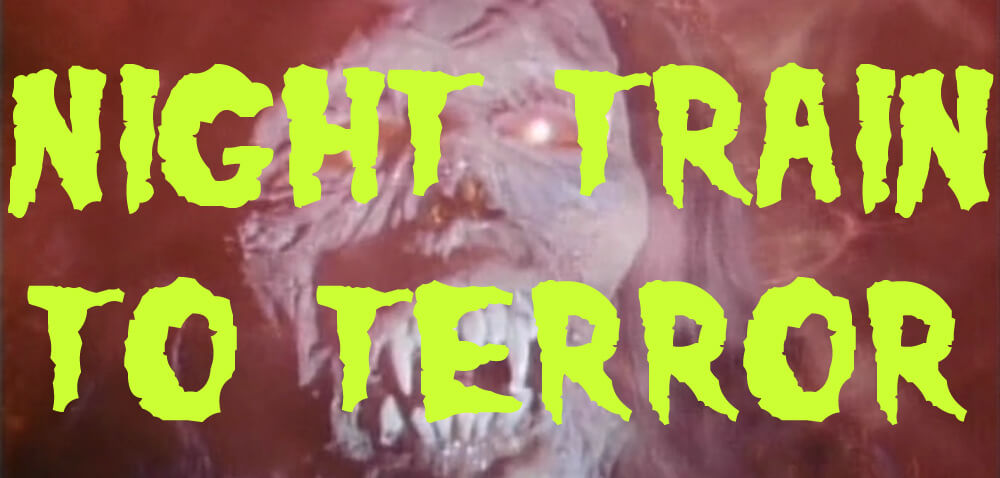 NIGHT TRAIN TO TERROR
Dir. Jay Schlossberg-Cohen (1985)
USA,
In English
FRIDAY, OCTOBER 13 – 7:30 PM
"No way! I think this train is coooool!"
Sometimes it's best not to know everything going in. You can find out how NIGHT TRAIN TO TERROR became a melange of three different aborted projects fused together through the power of 80s nuevo-wavo apocalyptic dance numbers on various weblogs (we suggest: http://www.dvddrive-in.com/reviews/n-s/nighttraintoterrorblu84.htm), but there's a *lot* to be gained by going into this thing pretty much cold. We'll tell you it's an omnibus film, we'll tell you it's set on a train to Vegas (making an unexpected stop in fiery damnation) while God and The Devil stand in judgment over lost souls — it's a *weird* one, and a lot of fun, with cameos aplenty and more confusion than anyone can stand! Presented in a wonderful transfer via our friends at AGFA and Vinegar Syndrome, we present NIGHT TRAIN TO TERROR!
---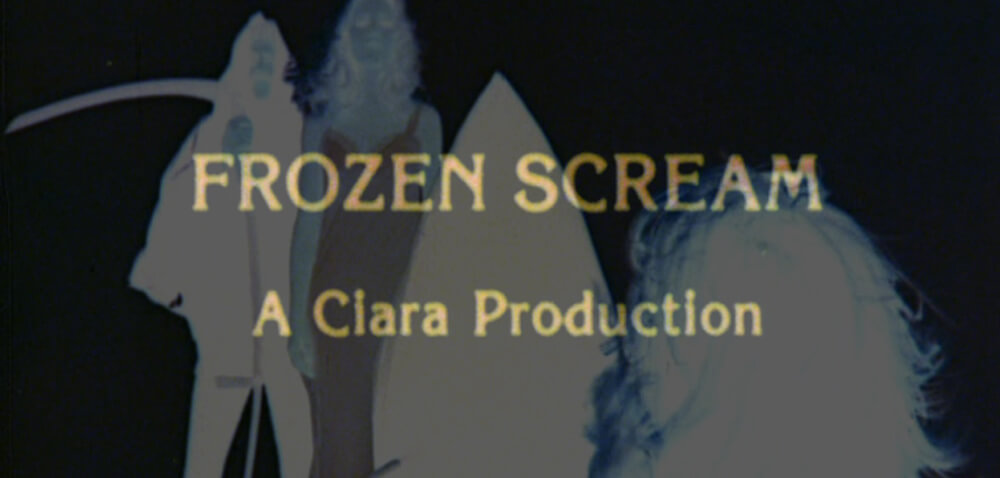 FROZEN SCREAM
Dir. Frank Roach, 1975
USA, 85 min.
In English
FRIDAY, OCTOBER 13 – 10 PM
For some horror fans, the best feeling a film can inspire isn't shock, or fear, or terror: it's confusion. Films like BOARDINGHOUSE and HORROR HOUSE ON HIGHWAY 5 have developed a fanbase not so much for pulse-pounding terror but for making decisions that throw our notions of pacing and tension entirely out the window. This is the way to approach FROZEN SCREAM, a film that begins like any zero-budget slasher before roaming through dream sequences, flashbacks, completely out-of-nowhere Bogartesque narration and constantly mutating mad science schemes for cryogenic immortality like a cough syrup suckled hallucination. It's a Video Nasty, but miles from the mean-spirited rage of THE TOOLBOX MURDERS or DON'T ANSWER THE PHONE!; the homebrew gore effects end up just as confusing as anything else, and the performance by Renee Harmon (THE EXECUTIONER! PT. II, CINDERELLA 2000, and for those of you around for Endless Bummer VAN NUYS BLVD!) just keeps slipping into an infectious trance. Directed by Frank Roach (whose only other credit is biker scuzzery NOMAD RIDERS), there are few films out there that can throw even the most knowledgeable viewers helpless in its grip like FROZEN SCREAM! LOVE AND IMMORTALITY!
---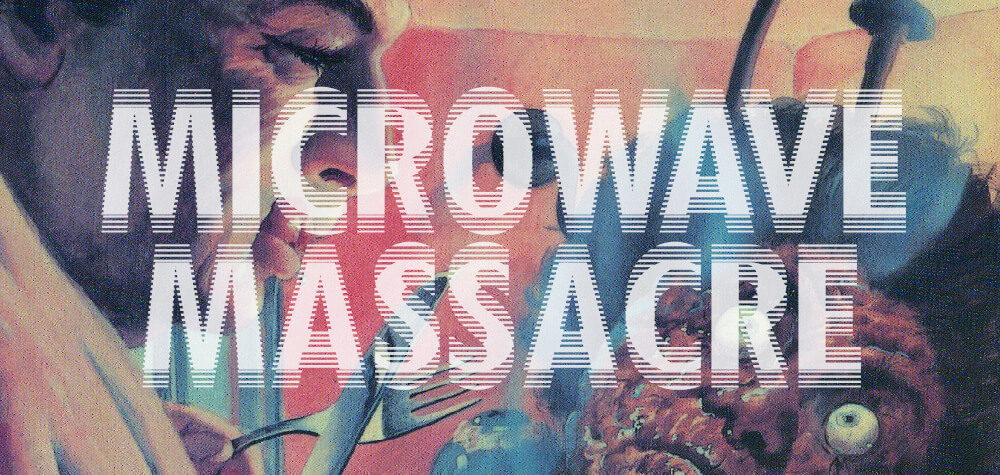 MICROWAVE MASSACRE
dir. Wayne Berwick, 1983
76 mins, USA
FRIDAY, OCTOBER 13 – MIDNIGHT
Donald & May are a working class couple in Los Angeles. When May decides she want to try up their social status by getting gourmet in the kitchen, she purchases a humongous new microwave. Donald, content with bologna and not impressed by his wife's poor attempts as haute cuisine, spends a lot of time complaining to his co-workers.
One night in a drunken rage, he kills May. He stashes parts of her in the fridge and some in the microwave. A few days later, while looking for a midnight snack, Donald accidentally eats some of May's hand.
From there it's a downward spiral of hooker murder and serving human flesh to his friends and co-workers. How long can Donald keep this up? Can his heart, and more importantly his stomach, take it?
Jackie Vernon (FROSTY THE SNOWMAN) in his final role and one that almost went to Rodney Dangerfield (but he wanted too much money) chews the scenery among other things in a cacophany of T&A, cannibalism, and tacky furniture. The late night snack you need to cap off the unluckiest day of this entire garbage year.
---