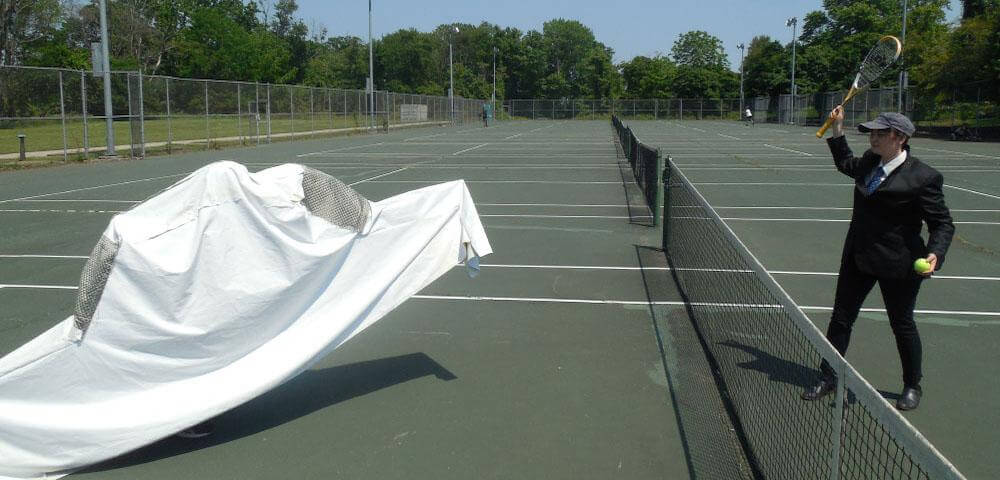 FLEEGIX
dir. Matthew Thurber, 2019
75 mins. United States.
SATURDAY, JULY 27 – 7:30 PM w/Matthew Thurber in person for Q&A
16MM – WORLD PREMIERE – ONE NIGHT ONLY
(This event is $10.)
Shot on 16mm film, Matthew Thurber's FLEEGIX is a science-fiction film set on Earth, although some of the population have become convinced that they are in fact living on the planet Mars. The film investigates the nature of belief systems which overlap, co-exist, and create conflict in any human society. Its subject is the nature of reality. It takes place in a recognizable world of parks, parking lots, gas stations and video stores, which makes the episodes stranger and more tangible. It does not create a fantasy world: the extraordinary is mapped onto a recognizable landscape.
The film is inspired by and loosely adapted from on a Y/A novel by Daniel Pinkwater and Alan Mendelsohn called The Boy From Mars, in which alienated high school students Leonard and Alan escape boredom through developing telepathic powers and learn to travel to other dimensions overlapping their own. Matthew Thurber received permission from the authors to make a film that is a creative interpretation of their book.
FLEEGIX includes both live action, stop motion and hand drawn animated segments. The appearance of animation in the narrative is to illustrate propaganda, such as depictions of newsworthy events on Mars. This film is an organism that grows and continues to develop a web of connected motifs and ideas. FLEEGIX is constructed through the accumulation of short scenes that echo and lead into each other, making connections across time and space. It is a a "Fairy story" whose construction resembles a role-playing game, rather than a simulation of standard motion picture narrative. At the heart of the film is the question as to how Fleegix, a beverage enjoyed by Martians, is manufactured. The film details further conflict among New York Martians who express themselves in animated movement, and the Hand Shadow Punks of Baltimore, who represent a pre-cinematic faction. The film proposes various absurd answers to this question, and the dispute takes on symbolic and mythological proportions.
MATTHEW THURBER's unpredictable practice has included: Mining the Moon, a full length musical play; Moon Tube, a week of movies each made in a single day; an olfactory performance, dressed as a giant nose; Mouse Maze, a mosaic labyrinth installed in an elementary school; Terpinwoe, choreographed noise dance about a carrot-based economy; an interactive novel employing Handwriting Analysis. As Ambergris and in other ensembles he has performed at the Serpentine Gallery in London, the Hammer Museum, the Fumetto Festival, Abrons Art Center, and in an eyeglass store. He co-founded Tomato House, an art gallery in operation from 2012-2015, with Rebecca Bird. Finally he is the author of 1-800-MICE, INFOMANIACS, and Art Comic.
Thurber resides in Baltimore, MD where he is working on animated and live action film projects, illustration, and comics. He is the operator of Mrs. William Horsley, a mobile theater devoted to creating works of narrative experimentation and scientific investigation using puppetry. Thurber curates the Sweet16 Cinema Club, a film series dedicated to watching films on film.