"For yourselves know perfectly that the day of the Lord so cometh as a thief in the night. For when they shall say, Peace and safety; then sudden destruction cometh upon them, as travail upon a woman with child; and they shall not escape." 1 Thessalonians 5:2-3
Before APOCALYPSE, before LEFT BEHIND, there was one Evangelical film series willing to look at what became of the earth after the ascension of all good souls into heaven: A THIEF IN THE NIGHT. Shot in Des Moines, Iowa in the early 70s and screened in church basements, Campus Crusade for Christ mixers and the most late-night public access, these films have had a tremendous influence on generations of dispensationalist Evangelicals while generally ignored by godless Midnight maniacs. No longer! It is time you followed the long and winding path of Patty through the wilderness of darkness and learned the TRUTH about the Great White Throne Judgment that is to come!
---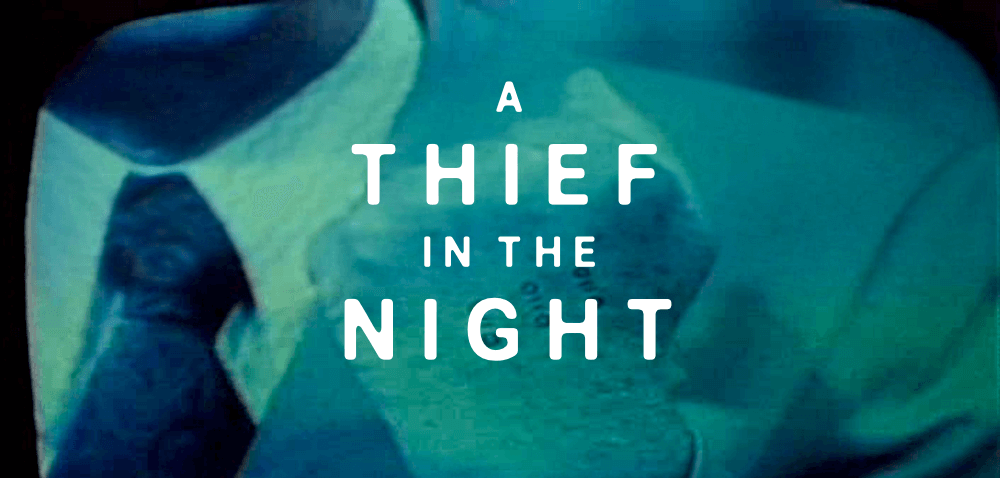 A THIEF IN THE NIGHT
Donald W. Thompson, 1972.
USA, 69 min.
FRIDAY, FEBRUARY 2 – MIDNIGHT
SATURDAY, FEBRUARY 17 – MIDNIGHT
Young Patty Jo Myers awakens to discover the rapture has come and she hasn't ascended, which is a drag, as the UN assembles United Nations Imperium of Total Emergency (UNITE) to give everyone the mark of the beast. With the infectiously catchy/dreary theme song ""I Wish We'd All Been Ready" (from which the Left Behind series takes its name!) and some of Des Moines' most washed-out 70s bummer vibe, A THIEF IN THE NIGHT is where it all begins.
---

A DISTANT THUNDER
Donald W. Thompson, 1978
USA, 77 min.
SATURDAY, FEBRUARY 10 – MIDNIGHT
FRIDAY, FEBRUARY 23 – MIDNIGHT
Patty's refusal to take the Mark of the Beast has led her to execution, which then flashes back to how she was betrayed, caught, meets old friends, continues to deny Christ and learns an awful lot about theology. Will it lead to her salvation? Probably not, as there's two more films to go!
---

THE IMAGE OF THE BEAST
Donald W. Thompson, 1981
USA, 93 min.
SATURDAY, FEBRUARY 3 – MIDNIGHT
FRIDAY, FEBRUARY 16 – MIDNIGHT
If your job somehow involves a computer, and you spend a lot of time in front of a computer, and if you think maybe all that computer time is brainwashing you into doing the work of the Antichrist, then *this* is the movie for you. Famines, floods, nuclear blight, it's all here in all its midwest splendor.
---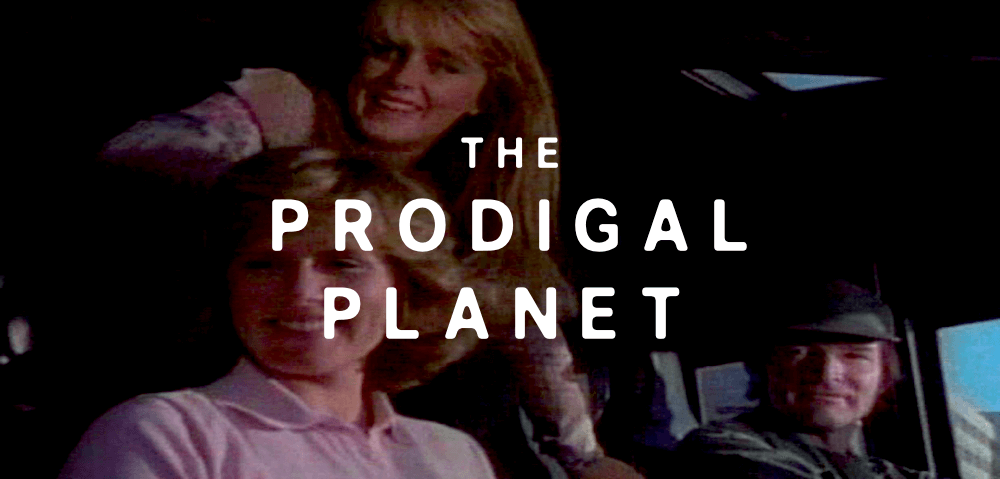 THE PRODIGAL PLANET
Donald W. Thompson, 1983
USA, 126 min.
FRIDAY, FEBRUARY 9 – MIDNIGHT
SATURDAY, FEBRUARY 24 – MIDNIGHT
In 1983, a crack commando unit was sent to wander the post-apocalyptic wasteland by a UNITE court for a sin they didn't commit. These sad lost souls promptly escaped from rural Iowa to the New Mexico underground. Today, still wanted by the government, they survive as soldiers of fortune, fulfilling prophecy, spreading the good news in a modified motor home, so if you need help, if you have been forsaken, and if you can find them, maybe you can hire…THE PRAY TEAM!
---