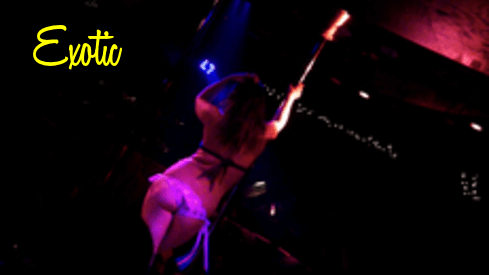 EXOTIC
Dir. Amy Oden, 2015
USA, 61 min.
DIRECTOR IN ATTENDANCE!
SATURDAY, OCTOBER 8 – 7:30PM
SATURDAY, OCTOBER 15 – 7:30PM
The Pacific Rim island and U.S. protectorate of Guam is best known as a military base and tourist playground, leading to a thriving industry of strip clubs and brothels catering to soldiers and Japanese tourists. In the documentary EXOTIC, director Amy Oden (FROM THE BACK OF THE ROOM), explores the complexities of the industry from the point of view of the island's sex workers, many of whom travel from the United States for seasonal work. They describe the preferences of their customers, the joys and abuses of the job, and the precarious relationship with their "big sister" Korean bosses. More unexpected hierarchies and cross-cultural fetishism develop at each turn. Along with contributions by advocates Annie Sprinkles and Rachel Aimee, the film contextualizes a global struggle to legalize sex work within the daily struggles of women in a this, tiny often overlooked island.