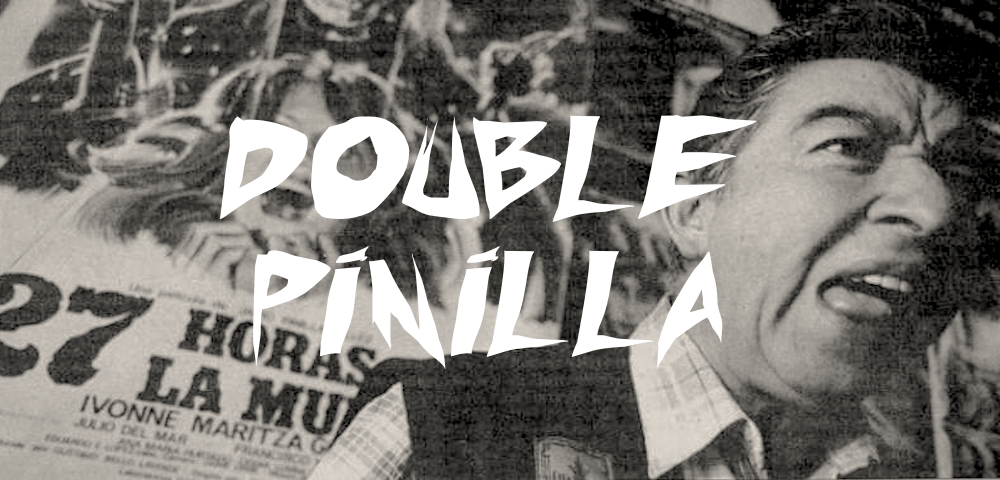 In keeping with our presentations of clásicos tropicales góticos by Luis Ospina and Ivan Cardoso, Spectacle is pleased to exhibit two Eighties rarities by living legend Jairo Pinilla, the so-called "Ed Wood of Colombia". Also reigning from Cali (Ospina's hometown, as well as the late Carlos Mayolo's), Pinilla pioneered a form of acerbic camp cinema in constant struggle with Fono Cine, the government agency providing funding for some of his movies. While the films are well known among cineaste circles of Colombia, little is published in English about Jairo Pinilla. His most notorious works (like the temporary-death medical thriller 27 HORAS CON LA MUERTE, or AREA MALDITA – about a marijuana crops protected by a monstrous, weed-addicted python) remain sadly unavailable on these dark shores. We hope this series begins a bigger inquiry into Pinilla's work which, despite its languorous pace and phantasmagoric theatrics, retains the innocence of the best zero-budget cinema of the macabre.
Last December Pinilla told The Miami Herald that '"You have to have a good ending first," he said, taking a deep drag on a cigarette. "Then you start stacking all the other elements behind it like a funnel."' The funnels capping both THE GOLDEN TRIANGLE and EXTRAÑA REGRESIÓN must be seen to be believed – affirming Pinilla's late night tales as low-key pulp masterpieces.
---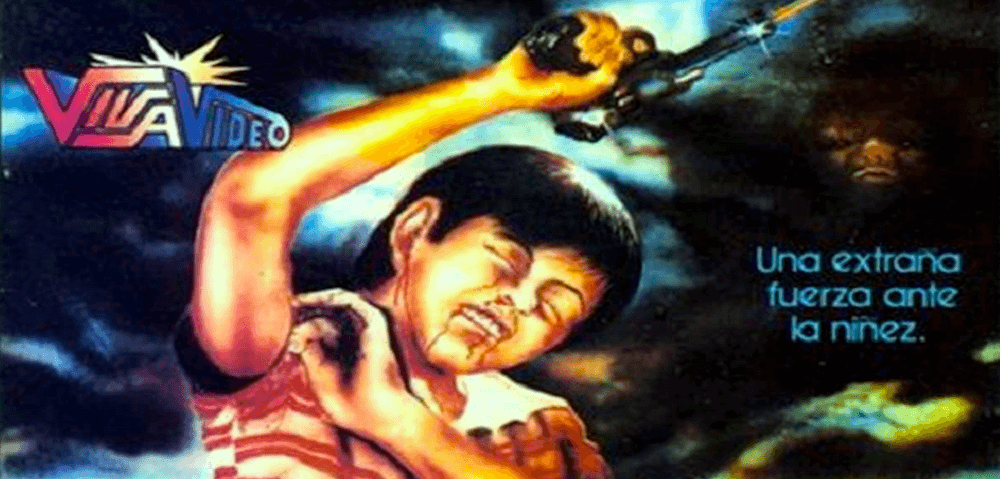 THE GOLDEN TRIANGLE
(EL TRIANGULO DE ORO)
(aka LA ISLA FANTASMA)
dir. Jairo Pinilla, 1984
Colombia. 93 mins
In Spanish with English subtitles.
FRIDAY, APRIL 6 – MIDNIGHT
THURSDAY, APRIL 12 – 7:30 PM
SATURDAY, APRIL 21 – MIDNIGHT
SUNDAY APRIL 22 – 5 PM
FRIDAY, APRIL 27 – 10 PM

An ostensibly straightforward mystery thriller riffing on a bygone generation's worth of toxic whispers about the Bermuda Triangle, this film (also released as LA ISLA FANTASMA) uses the Panama Canal Zone as a jumping-off point, from whence a young girl and her father vanish out on the high seas. Jack Mendelson, her swollen uncle (who may also be a mercenary/private detective?) decked out in a leather vest and ripped bell-bottom jeans, goes searching for them, with the remaining nephew in tow. Their axes form a puzzle, leading them to a moss-ensconced island housing a mythic miniature pyramid made of solid gold – but the triangle is treacherous, and exposure to it begins to cost Jack his sanity.
Well before a man-eating plant has taken center stage, you'll agree that EL TRIANGULO DE ORO is one of the wildest and most imaginative horror movies ever made, including at least one set piece that should be legendarily famous: a showstopping martial arts throwdown between Jack and a cadre of shady characters in a seaside cantina. The bar patrons' horrified reactions teeter between tragedy and farce, another example of Pinilla's surprisingly un-rushed editing style: Pinilla builds mystery through gorgeous location photography, decking each scene out with more telephoto zooms than you'll find in most contemporaneous Hollywood thrillers. Speaking of which: both films in this series betray Pinilla's penchant for overlaying snatches of music from overhyped American movies of the day. An insaniack final twist (complete with flashing strobes and bedraggled first-person long takes tiptoeing through walls of ivy, reeking with death) adopts the perspective of a child, played by Pinilla's real-life son Jorge, to dreamy, haunting and hilarious effect.
---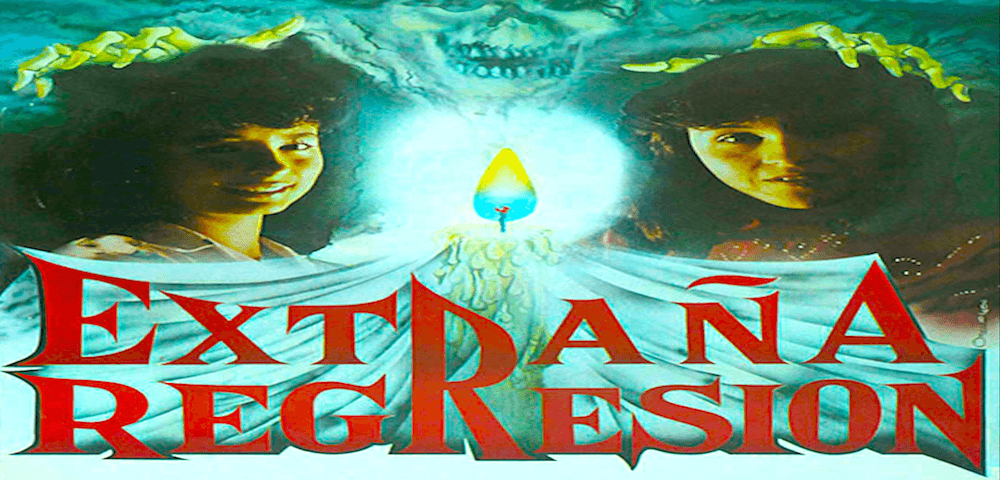 EXTRAÑA REGRESIÓN
dir. Jairo Pinilla, 1985
Colombia. 98 mins.
In dubbed English with Spanish subtitles.
SATURDAY, APRIL 7 – MIDNIGHT
THURSDAY, APRIL 12 – 10 PM
FRIDAY, APRIL 20 – MIDNIGHT
SUNDAY, APRIL 22 – 7:30 PM
FRIDAY, APRIL 27 – MIDNIGHT
A beautiful medical student named Laura is orphaned in two fell strokes of awful fate: first her father dies, then her jeweler's mother is murdered by her sociopathic cousin Rodolfo (alongside his equally free-spreeing sister, who soon uses her witness status as a cudgel against the culprit.) Laura becomes obsessed, both with seeking vengeance for her mother's murder, and with the idea of reoccupying her still-fresh corpse – egged on by her compatriots, whose are only interested in modern medicine for the promise of a ramshackle bridge to the other side. Soon Laura has decided to be killed so her spirit can commingle with her mother's, but her boyfriend Ray disapproves – and Rodolfo, by now moved into Laura's empty family home with his deadbeat father, may have other designs.
Finding Colombian audiences disdainful of his Spanish-language movies, Pinilla sought to disguise EXTRAÑA REGRESIÓN as an American production, and thus dubbed it in English – giving a ludicrous innocence to the overdubbed line readings during on-campus discussions of science, morality and life after death. EXTRAÑA REGRESIÓN becomes a hypernatural revenge thriller in its final act, stacked with double-crosses and uncanny coincidences than a telenovela: a hyperintelligent baby is born to host Laura's soul, tracking down both Rodolfo and her old boyfriend Ray (now played by Pinilla) for a reckoning from the other side – sure to haunt the hell out of Rodolfo, Ray, and perhaps also the captive audience.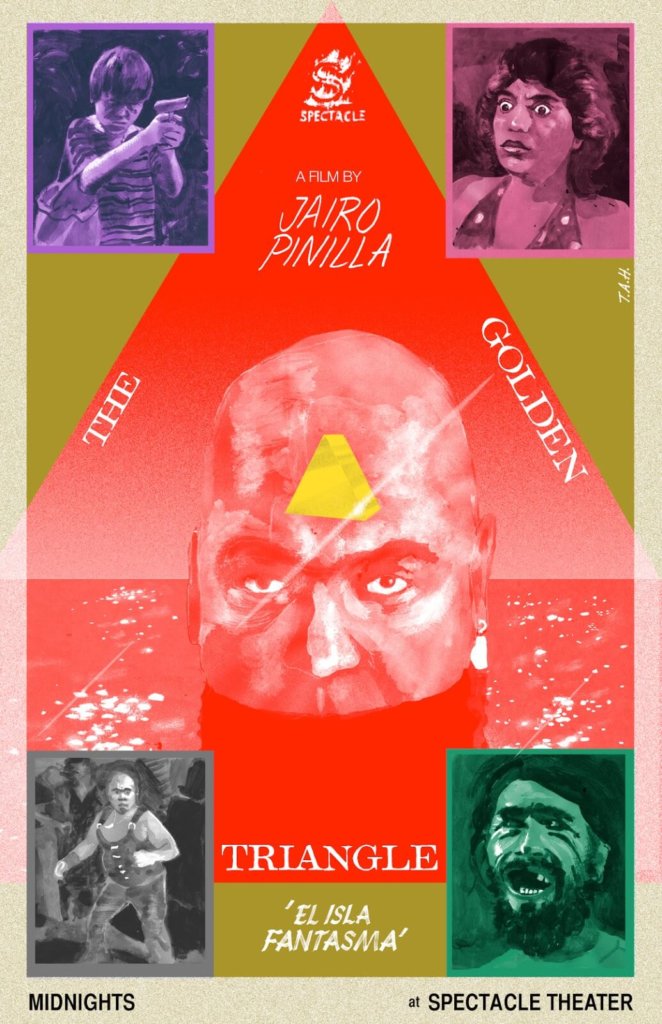 (poster by Tom Henry)