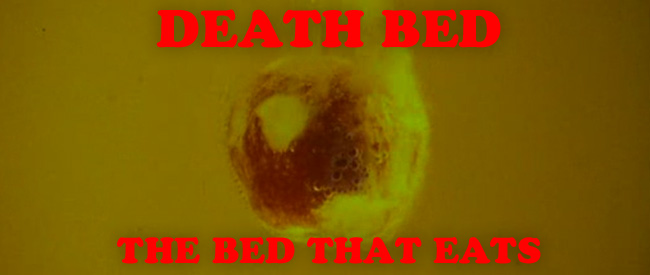 DEATH BED: THE BED THAT EATS
Dir. George Barry, 1977
USA, 77 min.
THURSDAY, JUNE 5 – 10 PM
FRIDAY, JUNE 6 – 10 PM
It came to George Barry in a dream and it will be there for yours, too.
In a single room in a small building next to a large mansion on a barren estate lies a very comfortable bed; a bed in which many have rested yet none have made up. Narrated by a bygone victim—the spirit of Aubrey Beardsley (literally)—DEATH BED: THE BED THAT EATS tells a long, surreal tale of ancient, demonic possession in the one place that visitors find solace… or try to.
Structured around the stages of a multi-course meal and filmed at the gorgeous, now-demolished Gar Wood mansion in Detroit, DEATH BED: THE BED THAT EATS PEOPLE famously gained release for the first time in any form in 2004 upon first-(and-only)-time writer/director George Barry recollection that it existed after browsing internet forums. Then, in 2007—thirty-five full years after production began in 1972—the film achieved its most mainstream notoriety in a stand-up bit (yes indeed) by comedian Patton Oswalt that ended up on his bestselling album "Werewolves and Lollipops."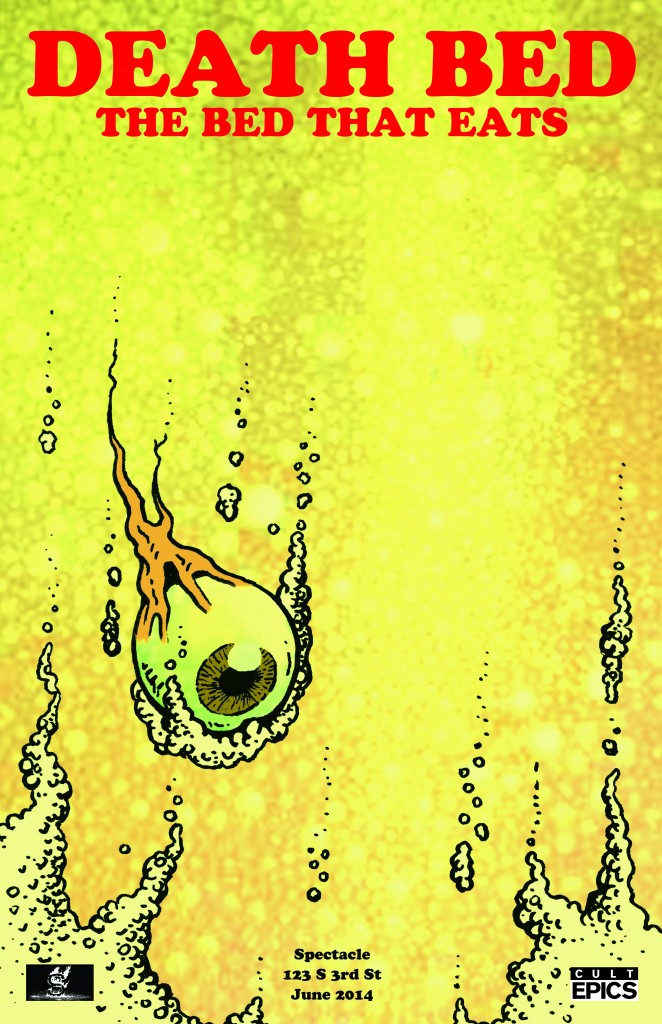 Special thanks to Nico B.
Cult Epics is a DVD/BD/VOD label that specializes in Cult, Horror, Art House, and Erotica films. It has released the work of directors such as Fernando Arrabal, Rene Daalder, Walerian Borowczyk (The Beast), Agustí Villaronga (In A Glass Cage), Abel Ferrara (The Driller Killer), Radley Metzger's Erotic Masterpieces "Score," "The Lickerish Quartet" and "Camille 2000" and the majority of Tinto Brass' directorial outings. The label is also home to the "Bettie Page" films and Nico B's feature debut "Bettie Page Dark Angel" for fans of the legendary 1950′s pin-up icon, as well as various collections of Vintage erotic short films. Other classics include "Slogan" featuring Serge Gainsbourg and Jane Birkin and Jean Genet's "Un Chant D'Amour."