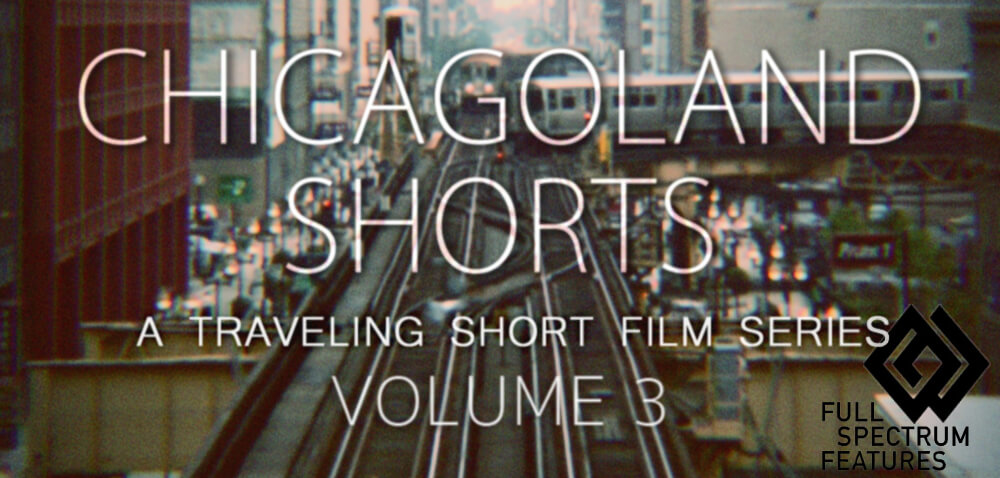 CHICAGOLAND SHORTS VOL. 3
Dir. various, 2017
USA. 75 min.
THURSDAY, JULY 20 – 7:30 PM
FRIDAY, JULY 21 – 7:30 PM
Chicagoland Shorts Vol. 3 brings together the best of the city's so-called "niche" cinema – experimental genres and works by queer filmmakers, women, and people of color, combining them into one expansive, rich evening of film.
The short films collected in Chicagoland Shorts Vol. 3 span many disciplines: experimental animation, observational doc, music videos. The filmmakers run the gamut from internationally renowned auteurs, young voices, an Emmy-winner, a Fulbright Fellow, and a Wexner resident. Chicagoland Shorts highlights the diversity of Chicago's film community, helping general audiences experience cinematic versions of Chicago they may have never thought to access.
Featuring:
ZWISCHEN by Lori Felker
BLOKD by Martin Mulcahy
Yo No Soy Esa by Di Delgado Pineda
Ant House by Valia O'Donnell
Giants Are Sleeping by Amanda Gutierrez
Selfie by Valia O'Donnell
Chosen People by Qihui Wu
Grandma and Me Dancing with Hibari by Elliott Chu
Hail Mary by Emily Esperanza
Sparrow Duet by Steve Socki
Vol. 3 is co-curated by Beckie Stocchetti of the Chicago Film Office, Raul Benitez of Comfort Station and the Nightingale Cinema, and award-winning filmmaker Jim Vendiola. For more information, please visit the program website by clicking here.
Full Spectrum Features NFP is a Chicago-based 501(c)(3) nonprofit organization committed to increasing diversity in the media arts by producing, exhibiting, and supporting the work of women, LGBTQ, and minority filmmakers. We also aim to educate the public about important social and cultural issues, utilizing the power of cinema to foster understanding in our communities.