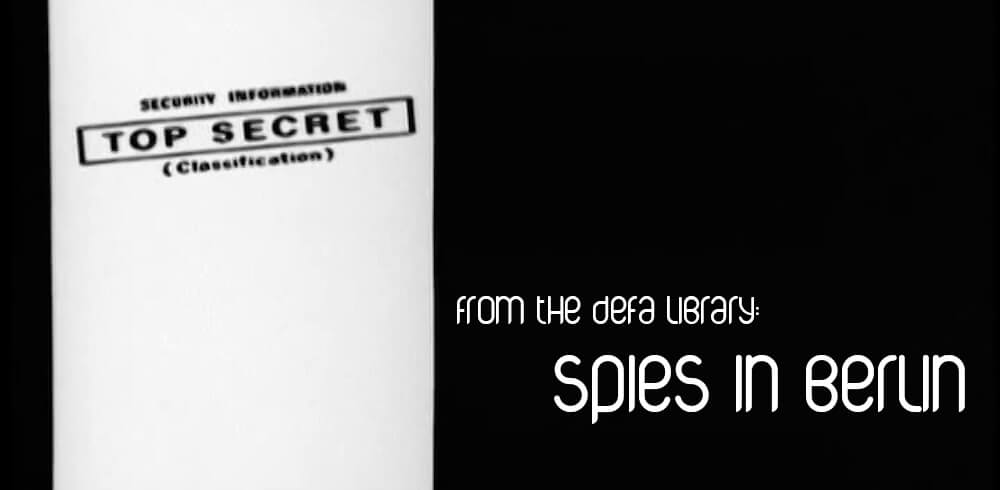 After a July of East German Sci-Fi, we offer two cool-down spy flicks from the DEFA Library. Don't expect a lot of gun fights and sex – these stories are based on real events, especially the hyper-real.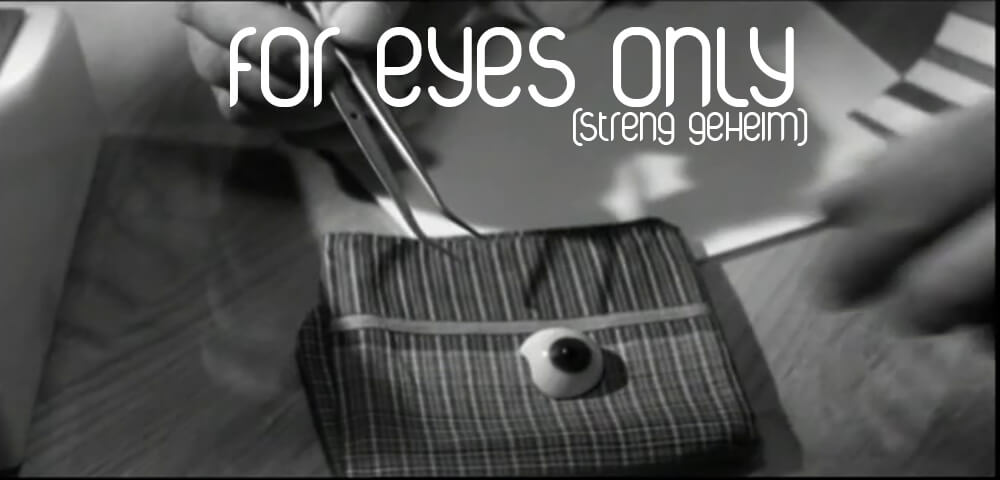 FOR EYES ONLY
(STRENG GEHEIM)
dir. János Veiczi, 1963
GDR. 98 mins.
In German with English subtitles.
Nine months after Sean Connery sexed up the British spy business in DR. NO, East German studio DEFA put out a widely popular spy movie in the GDR. Unlike the Bond franchise, FOR EYES ONLY is a quiet noir that speaks to actual activities going on at the time. In the early 60s, the German border was not heavily fortified and spies of either persuasion crawled through pipes or made it through the woods.
This story centers on Hansen/Lorenz, a suave and slippery SS operative in the employ of Major Collins, one of many Americans in West Germany working in the business sector while reporting to the U.S. Military. Hansen is tasked with stealing a stash of paperwork and microfilm that details a plan to invade the East. Horst Hesse, on whom Hansen is based, was in fact a Stasi agent who infiltrated the U.S. Military Intelligence Division and uncovered the identities of over 500 Western spies in East Germany. The MID plan to invade, however, was never true – communist leaders enhanced Hesse's story in order to justify building the wall.
It might go without saying that FOR EYES ONLY is a dense artifact that is at times hard to follow. There is some relief in nightclubs and gambling tables where spies talk to spies, spies are spied upon, and all kinds of miniature gadgetry is used. Though militarily powerful, Americans are either showboating failures or culturally ignorant in this film, most notably two lackey agents who put out a hit to a jazzy version of the "Battle Hymn of the Republic".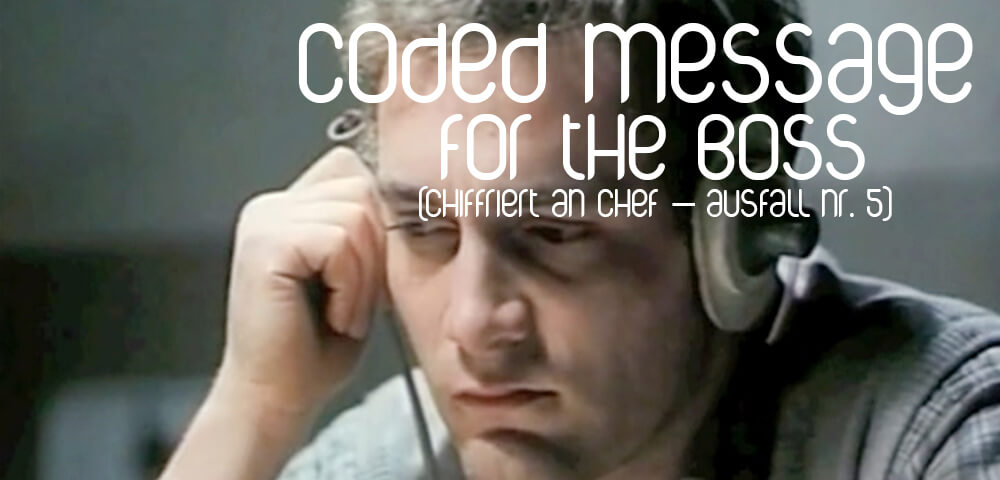 CODED MESSAGE FOR THE BOSS
(CHIFFRIERT AN CHEF – AUSFALL NR. 5)
dir. Helmut Dziuba, 1979
GDR. 94 mins.
In German with English subtitles.
Everybody wants a piece of Wolf Brandin, a talented electrical engineering PhD candidate and model East German citizen. The CIA are gathering intelligence on "Number 5", who has a promising thesis on radio communications and takes frequent trips to the West side of Berlin. When he's offered lucrative work for the CIA, he runs back to East Germany and informs the secret police. Rather than ridding himself of the problem, he is now a tool of both the Stasi and the CIA, forced to live a double life that takes a toll on his marriage and good nature. Despite these challenges, Brandin does not lose track of his allegiance to East Germany and is able to feed the CIA misinformation that enables the Berlin Wall to be built.