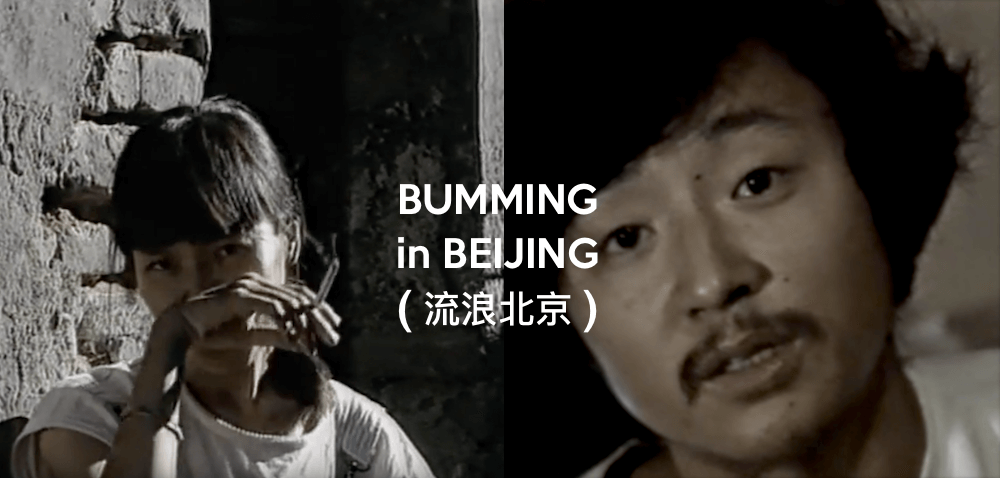 BUMMING IN BEIJING
( 流浪北京)
dir. Wu Wenguang, 1990
70 minutes.
In Mandarin with English subtitles.
WEDNESDAY, JUNE 21 – 7:30 PM
SATURDAY, JUNE 24 – 7:30 PM
WEDNESDAY, JUNE 28 – 7:30 PM
"In 1990, Chinese documentaries were almost exclusively stodgy, didactic talking head affairs broadcast on state-run media. Then Wu Wenguang's BUMMING IN BEIJING came out, kicking off an entire independent documentary scene in the country. Shot directly before and after the Tiananmen Square Massacre on cameras taken from a government TV station, BUMMING IN BEIJING follows five broke bohemians (including future art stars like Zhang Dali, long before they found fame) in grimy late 80s Beijing. Shot in a vérité style that would soon be adopted by a new generation of filmmakers, the movie includes an onscreen mental breakdown, a time-capsule view of the emergence of the country's avant-garde, and proof that the hippest place in China used to be KFC." – Aaron-Fox Lerner, Time Out Beijing Film Editor
"The prolonged moments of near silence in BUMMING IN BEIJING produce the aesthetic effect of outlasting the remembered roar of government tanks." – Ernest Larsen, Art In America
Aaron Fox-Lerner is the Film editor for Time Out Beijing and Shanghai. His writing has appeared in The Los Angeles Review of Books, The Puritan, Bound Off, Indie Wire, and other publications.