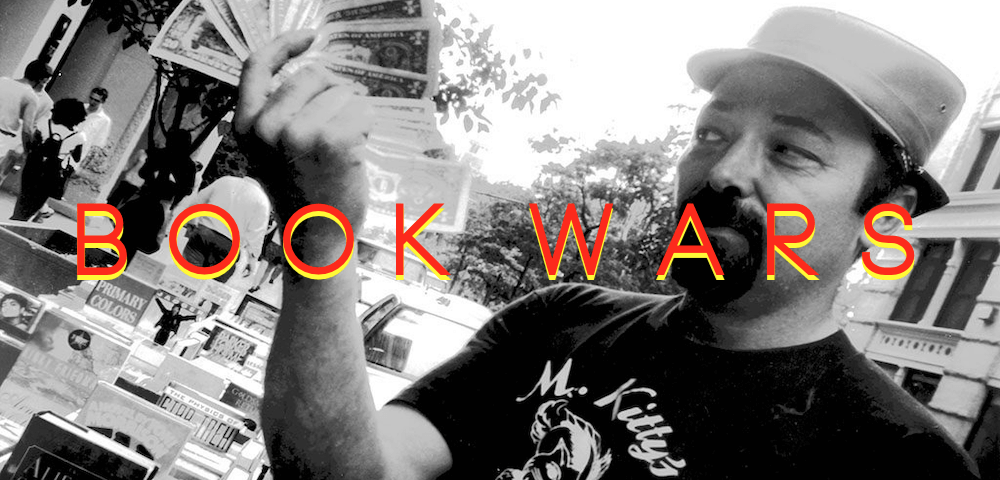 BOOK WARS
dir. Jason Rosette, 2000.
79 mins. United States.
THURSDAY, OCTOBER 17 – 7:30 PM
ONE NIGHT ONLY!
Before Bloomberg completed Giuliani's gentrification of the Village and before lap tops, smart phones and social media zapped our attention spans, a group of haggard but well-read men (and a few women) crowded the blocks of W4th St and 6th Avenue with scores of handsomely dilapidated tables of dusty and dog-eared used books. From a behind the table vantage point Book Wars (2000) captures the spirit of these open-air book markets while chronicling the turf wars the vendors fought with each other and their significantly greater adversaries of NYU, the NYPD and the Mayor's office.
Book Thug Nation, which began as a street book table on W4th street in 2003, is celebrating its 10th year anniversary indoors (100 N3rd Street) the weekend of October 18-20. As part of the celebration they are screening BOOK WARS to pay homage to their predecessors and mentors.