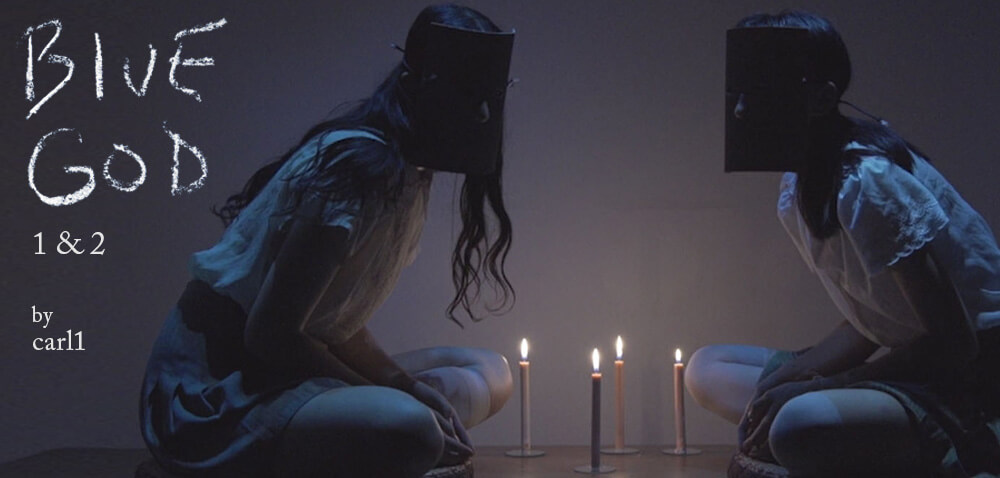 WEDNESDAY, MARCH 20 – 7:30 PM w/ Special Q&A and discussion with director carl1 and DP Sean Dahlberg led by artist Alex Ito
THURSDAY, MARCH 21 – 10 PM
FRIDAY, MARCH 29 – 10 PM
BLUE GOD 1: INTO THE DIRT, PINK
dir. carl1, 2016.
USA/Taiwan, 32 min.
Two young girls engage in a metaphysical conversation on the rooftop of their school. Together, they decide they are unwilling to accept the expectations of adulthood, and vow to escape society altogether. Filmed by three collaborators during the summer of 2015 in Taipei and Southern Taiwan, Into the Dirt, Pink is the first of a two part series about the birth of Blue God.
BLUE GOD 2: MY LETTER TENDERLY
dir. carl1, 2018.
USA/Taiwan, 60 min.
In the second act, the protagonists enter a series of dream worlds and alternate dimensions. Within this, a hummingbird, a leaf dance. Two flowers strike a deal with the moon and sacrifice a chicken. When the girls reawaken, they find themselves in the presence of a blue god and tasked with a new everyday.
carl1 (b. 1991 Fremont, California) is an NYC-based artist that goes by many names. Their practice includes sculpture, film and poetry, and is frequently collaborative, fragmentary and ongoing.