PLANTS
dir. Roberto Doveris, 2015
94 minutes, Chile
THURSDAY, APRIL 5 – 7:30 PM
SATURDAY, APRIL 7 – 7:30 PM
Amid the responsibility of taking care of her brother who is in a vegetative state, financial problems and the awakening of her sexuality, Florencia becomes obsessed with the comic "The Plants", which is about the invasion of plant souls into human bodies during a full moon. Winner of two Berlinale prizes, Roberto Doveris's debut reinvents the coming of age story with flourishes of comic book stylization and subtle embracement of thriller tropes. The result: a hallucinatory portrait of loneliness and a fearless depiction of female sexual desire.
Official Selection: Berlin, São Paulo
---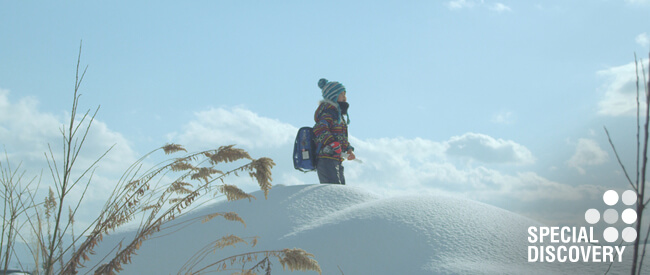 THE NIGHT I SWAM
dir. Damien Manivel, Kohei Igarashi, 2017
79 minutes, France/Japan
MONDAY, APRIL 16 – 10 PM
MONDAY, APRIL 23 – 7:30 PM
Snow covered mountains in Japan. Every night, a fisherman makes his way to the market in town. His 6 year old son is awoken by his departure and finds it impossible to fall back to sleep. In the sleeping household, the young boy draws a picture he then slips into his satchel. On his way to school, still drowsy, he strays off the path and wanders into the snow…
Official Selection: Venice, San Sebastián, São Paulo
MUBI is a curated online cinema, streaming hand-picked award-winning, classic, and cult films from around the globe. Every day, MUBI's film experts present a new film and you have 30 days to watch it. Whether it's an acclaimed masterpiece, a gem fresh from the world's greatest film festivals, or a beloved classic, there are always 30 beautiful hand-picked films to discover.