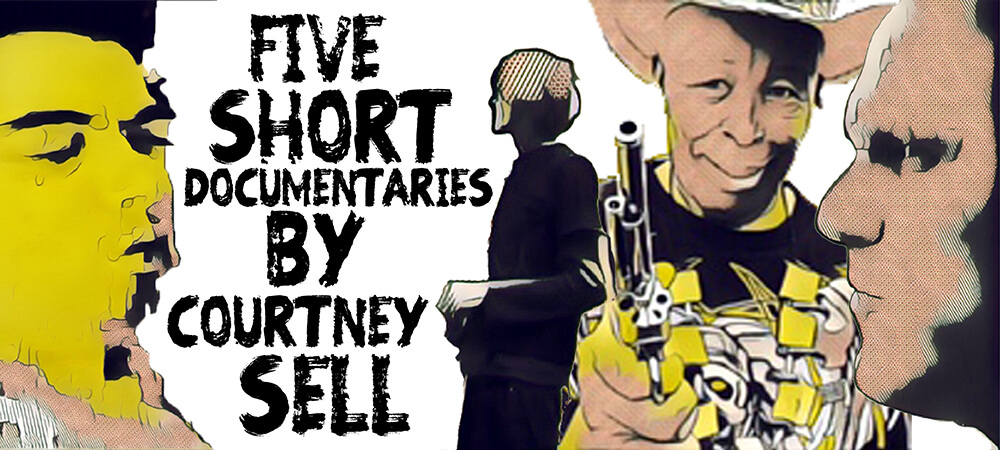 ONE NIGHT ONLY
JANUARY 3RD
7:30PM
This screening is dedicated to the Philosophical Research Society.
A film school drop out after his first semester, Sell began traveling the country with nothing but a bag of clothes, a few dollars, a laptop and his beloved Hi8 camera. Covering 42 of the 50 states in a whirlwind Kerouac-esque style, Sell obsessively and extensively documented his travels and the people he met along the way before he even turned 22.
From sleeping in parks, graveyards and the many floors of his friends apartments, Sell would shoot and edit simultaneously on his broken laptop wherever he could and present the works wherever they would have him. Previously being distributed on DVD by small labels, these early short documentaries never gained much public attention but were recognized for their gritty style. Fans of SHRIEK SHOW 6's DON'T LET THE DEVIL IN take note – presented here are some of Sell's earliest and rarest works.
* THE HOLE (2010) // 10 min.
Co-Directed by Billy Feldman
A look at a mysterious neighborhood on the Brooklyn/Queens border known for being a mafia body dumping ground, thirty feet below sea level and the home of the Black Cowboy Federation.
* WHITE CLOVER (2007) // 9 min.
A day in the life of New Orleans resident 'Squirrel' which includes driving through the city with a loaded gun and dealing with elements of drugs months after Hurricane Katrina.
* MY DYING DAY (2007) // 10 min.
An award-winning short documentary based around an the Rev. Bradly Sell's struggle with an aggressive form of prostate cancer.
* AN AFTERNOON WITH WALT CURTIS (2013) // 12 min.
A portrait of poet Walt Curtis – the inspiration behind Gus Van Sant's first film MALA NOCHE.
* LIVING LIKE A KING (2013) // 10 min.
A portrait of the "Lower East Side Minister of Information" John King.