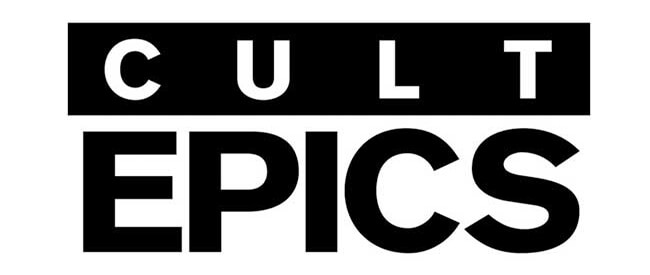 Over the past 25 years, Los Angeles based Cult Epics has released nearly 150 videos of the most sought after, obscure, provocative and previously unknown films to the home video market. As the video distribution model continues to evolve, additional funds are required for transfers, restoration, production, replication and rights acquisitions. Now, Cult Epics is reaching out to our fans & film lovers to help support us in our efforts to continue bringing you new releases in definitive editions.
Click here to check out the Cult Epics Indiegogo campaign running through the end of December!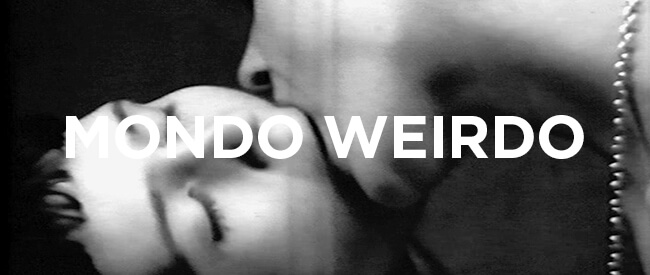 MONDO WEIRDO
aka Jungfrau am Abgrund
Dir. Carl Andersen, 1990.
Austria/West Germany, 55 min.
SATURDAY, DECEMBER 10 – 10:00PM
ONE NIGHT ONLY!
Carl Andersen's second film is in a similar style to his first film, yet manages to surpass it in terms of art, surrealism and obscenity, Dedicated to Jess Franco and Jean Luc-Godard and featuring Franco's own daughter, MONDO WEIRDO wallows in sleaze, gore, splatter, and dark comedy and is set in an underground world where both vampires and punk rockers engage in straight, lesbian & gay hardcore sex to the highly addictive and hypnotic electro music of Model D'oo. Bonus features include newly produced Making of. "The Hard-core version of Eraserhead." –Jan Doense (Weekend of Terror)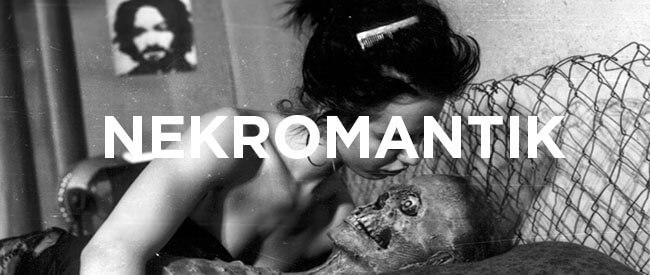 NEKROMANTIK
Dir. Jörg Buttgereit, 1987.
West Germany, 75 min.
TUESDAY, DECEMBER 20 – 07:30PM
ONE NIGHT ONLY!
"Ground-breakingly gruesome, the first erotic film for necrophiles." – John Waters
The controversial horror film that shocked the world in 1987, when it was banned in Germany, censored in Japan and simultaneously became a huge underground hit in the US (now long out of print.)
Nekromantik tells the story of Rob (Daktari Lorenz) who works at a street-cleaning Agency, and visits roadside accidents to clean up the scene. Incidentally Rob collects the body parts and shares them with his girlfriend Betty (Beatrice M.) When Rob presents a complete corpse taken out of a swamp, their undying love reaches its peak, but soon after Betty gets a more liking towards the corpse and leaves Rob, which takes him to the sick end of his destruction.
Cult Epics is proud to release Jorg Buttgereit's underground horror classic in High Definition and with new extras, including Nekromantik's predecessor short film Hot Love.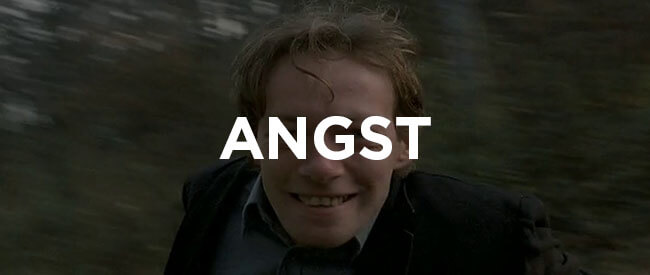 ANGST
Dir. Gerald Kargl, 1987.
Austria, 75 min.
TUESDAY, DECEMBER 20 – 10:00PM
ONE NIGHT ONLY!
"The rarest masterpiece of cinema" – Gaspar Noé (director of Enter the Void & Irreversible)
ANGST (Gerald Kargl, 1983) from Spectacle Theater on Vimeo.
ANGST, photographed by legendary Oscar-winning Polish animator/experimentalist Zbig Rybczynski and scored by Krautrock synth god Klaus Schulze (Tangerine Dream), is one hell of a gorgeously stylized and shockingly visceral experience: a forgotten classic on the fringes of the slasher cycle. Erwin Leder (Das Boot, Schindler's List) plays a maniacal killer based on the real-life serial murderer Werner Kniesek. As he stalks through the bland Viennese countryside, Schulze's music pulses darkly, and Zbig's innovative "first-person" camerawork grabs you by the throat, never letting go. Angst is one film that, without any empty hyperbole, we can guarantee you'll never, ever forget.
Cult Epics presents for the first time since its original release, the Uncut, Uncensored (optically restored tunnel murder-scene) in HD, with painstaking bonus features; including a new Interview with Erwin Leder, and Audio Commentary and an Interview with director Gerald Kargl conducted by Jorg Buttgereit (Nekromantik) and an 2015 Introduction by Gasper Noé (director of Irreversible, Enter The Void, Love), who cited Angst as an influence, "one that I have watched more than 40 times."